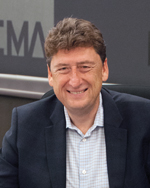 By John Wiltshire
Marketers play an important role in supporting our communities. They can inspire those in a position of strength to support those in need. It is this call to action that has provided the passion, commitment and resiliency that will lead organizations through this unprecedented event and help make a difference for communities impacted by the pandemic.
Whether re-tooling products or services, donating profits to an important cause or launching other innovative initiatives, members of our profession have banded together to find creative ways to solve this extraordinary challenge.
How this has affected marketers
Everyone has been impacted by the COVID-19 pandemic, whether professionally, personally, or both. It takes a great deal of strength and perseverance to help others while being affected yourself. Though the responses by different organizations and the circumstances of everyone have differed, the shared experience is the absence of in-person connections with family, friends, clients and colleagues. As a profession that focuses so heavily on developing and maintaining relationships, we understand and appreciate how severely this affects us all.
Organizations had to pivot quickly to continue offering services and benefits while navigating the intricacies of working from home and a new "normal". Given the creativity of our industry, it is no surprise that marketers are finding ways to adapt to these ever-changing conditions while still maintaining the fundamentals of marketing within the standards and ethics expected of them.
At the Canadian Marketing Association (CMA), we adapted our work-from-home policy and developed new ways to offer our complement of online and webinars to help marketers meet their learning needs. While our series of in-person experiences were postponed, our face-to-face meetings turned into video conferences. As this dynamic situation continues, we continue to consult with marketers to hear how they're coping and what they need in these uncertain times.
Increased generosity and support
The continued spirit of marketers has been deeply inspiring. An outpouring of people and organizations wanting to create positive change has been a continuous reminder that we are in this together.
The creation of the Marketers Respond feature on CMA's Marketing Connected platform highlights some of these impressive and important marketing initiatives optimistic and innovative marketing professionals are taking to mitigate the impact of this crisis.
Donations for organizations across the country
Many of those in the not-for-profit sector who rely on donations and fundraising efforts to support vulnerable individuals and groups have had to cancel major fundraising campaigns, and many find it difficult in today's environment to ask for donations. To this end, a number of partnerships and proactive sponsors have contributed vital sums of money to help the people who turn to these organizations for help.
• HSBC Bank Canada announced a $500,000 donation to support food security, community agencies and essential social services for those who need it most at three organizations: Food Banks Canada, Breakfast Club of Canada and United Way.
• Loblaw Companies provided $5 million to certain food banks and community charities, including Food Banks Canada, Second Harvest and Community Food Centres Canada.
• TELUS committed $10 million to help urgently support and enhance public healthcare capacity and community response across Canada, including purchasing new medical equipment and increasing support for food security, outreach to isolated seniors, virtual education programs and mental health initiatives.
Providing essential supplies for those who need it most
Some of these organizations wanting to make a positive change have taken an alternative route to helping those in need. Outside of financial contributions, there have been a number of examples of those who have converting some or all of their manufacturing processes to provide supplies for people, including healthcare professionals, to combat potential shortages while everyone helps to flatten the curve.
• Harry Rosen repurposed the production of their signature dress shirts to produce protective non-clinical face masks and donating them to hospitals in need.
• Labatt Breweries of Canada shifted its production from beer to hand sanitizer to fight the spread of COVID-19.
• Spin Master has helped fill the need for personal protection equipment with the goal of producing more than 10,000 face shields a day for front-line workers.
Collective empathy
As this new normal persists, we will continue to see new examples of marketers stepping up and positively impacting their communities. Society needs the can-do attitude of marketers now more than ever and they are delivering.
For more initiatives that Canadian marketers have been spearheading with their organizations, please visit Marketing Connected on the CMA's website. If you are a member of the CMA with content to share, please contact us.
John Wiltshire is president and CEO of the Canadian Marketing Association.