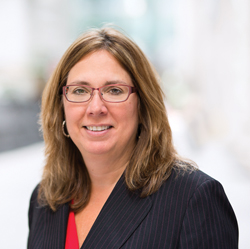 By Michele Sexsmith
Most retailers are fortunate if they know their regular customers well enough to give them a familiar nod as they enter the store. On rare occasions, they might know a customer's name and engage in idle conversation.
Then you have Harry Rosen, where some of the sales staff know their customers so well they've been invited to their weddings and other milestone events. This strong customer rapport is just one of several reasons why Harry Rosen is one of the best specialty menswear retailers in the world. The proudly Canadian company has 18 stores in eight major markets and employs more than 1,000 sales associates.
Knowing the occasional shopper
While the associates do a great job of personalizing the customer experience, they get some help from Harry Rosen's extensive database, which has detailed purchase histories for each customer. The information the company has is invaluable, especially for customers who have deep transaction histories to mine, since it can help staff predict what they might be interested in next.
The challenge for Harry Rosen is that these loyal customers represent only about 20% of total sales. "The occasional shopper, representing 80% of sales is where we struggle," explained Jay Sewell, director of analytics at Harry Rosen. Those occasional customers are demographically diverse. "If you come in to buy a belt then we don't know who you are," he added. "We don't know how to talk to you based on one or two transactions."
In an attempt to get a better read on those occasional shoppers, Harry Rosen launched Sartoria, its new loyalty programme. With the previous programme, shoppers would earn gifts if they spent a certain amount in the store, but the programme largely appealed to the high-value customers. Sartoria is instead based on a points system that would help incentivize spending and track customer loyalty and transactional data within the company's CRM system.
While Sartoria gave Harry Rosen's analytics team some new information, there were still significant gaps in its data. "We really needed more data to know who our customers are and where the opportunities are," said Darren Thompson, senior consultant at Harry Rosen.
Employing segmentation
To learn more about their customers and broaden its appeal, the retailer reached out to Environics Analytics to help it adopt a more customer-centric approach. By linking Harry Rosen's robust customer records with PRIZM5, Environics Analytics' leading segmentation product, the retailer was able to segment its customers and look for patterns.
"PRIZM5 provides a window into who your customers are without transactions," said Sewell. "PRIZM5 can tell which customers will respond to e-mail and how often, which is a huge win for Harry Rosen."
Harry Rosen zeroed in on 24 of the 68 PRIZM5 segments and combined them into six larger custom segments that it wanted to target. Data and analytics are playing a larger role in the company's growth strategy, particularly as it connects with younger consumers.
As Sewell explained, Harry Rosen is trying to strip away the bias and assumptions that can creep into the decision-making process. As an example, he pointed to the company's outerwear guide, which is delivered via a direct mail campaign. "If you look at the guide itself and you look at the people that seem to be the key drivers of acquisition of outerwear, it didn't match," said Sewell. "We have this picture of our customers as the stylish gentleman from affluent neighbourhoods. But when we looked at the data, we saw a huge variety of customers."
Improved response and offer accuracy
The additional data and segmentation work have resulted in a dramatic improvement in the accuracy of Sewell's statistical models to predict responses and next best offers. Previously, it was a bit of a guessing game when it came to deciding which brands to market to certain clients, he said. But when the company looked at its customers through PRIZM5 it immediately saw a 16% lift in the accuracy of its models. In the past, he added, it would have spent hours to get a 1% lift.
Data and analytics are starting to affect every aspect of the business, including store design and product selection, but the early wins so far are coming from its marketing strategy. When a store wants to send out direct mail, Harry Rosen will identify that store's top segments and find out where they live in proximity to that location. The company also plans to test the results from its latest direct marketing campaign against some control markets to measure effectiveness. The same approach is also helping to identify billboards and outdoor advertisements the company might want to buy, based on their proximity to the segments it is trying to target.
Engaging a variety of customers
The segmentation work is helping Harry Rosen gain a better appreciation for how varied consumer tastes are. While the company tends to attract higher net worth households, the model showed that the company also appeals to lower net worth families. It learned something new about the Cosmopolitan Elite segment, too, the highest net worth lifestyle type in Canada. While this segment regularly shops at Harry Rosen, they also shop at the company's outlet stores.
PRIZM5 is also helping Harry Rosen see Millennials as well as its Chinese and South Asian consumer segments in a new light. In the past, the company would have steered younger clients towards lower price points, but the data showed that that might not be the case. In contrast, the company's Chinese consumers are attracted to high-profile brands when compared to the brands of interest to South Asian customers.
While Harry Rosen is still early in its analytics journey, Sewell said it is already exploring new ways to engage customers through direct marketing efforts, including developing multiple versions of its outerwear guides that are tailored to different consumer tastes.
When the company only had transactional data to inform its decisions, it would focus on what products were selling the most. But as Sewell explained, the downside of this approach was that it would focus on high-traffic customers only and not the new ones it was hoping to attract and convert.
"If you had one transaction with us, we could never estimate your potential, but with PRIZM5 we are able to get a sense of what that might be," said Sewell. "If we can up our incremental transactions by just a tiny bit, that's a huge win."
Michele Sexsmith is senior vice president and practice leader, Environics Analytics.