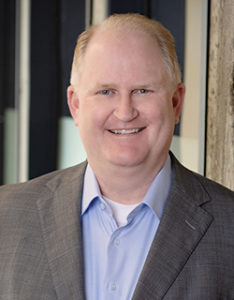 By Brad Wiskirchen
The 2020 holiday season is a lifetime opportunity or existential threat for many eCommerce companies, as the pandemic has impacted both typical commerce models and consumers' spending habits.
Kount recently surveyed American businesses engaged in digital commerce and found that 84 percent said, compared to last year, the upcoming holiday season is critical to their recovery or survival. Moreover, nearly half of respondents said they will need to catch up on sales in order to recover from the economic downturn.
This new research, of both American companies and consumers, reportedly gives the first 360-degree view of eCommerce and fraud prevention this holiday season from the perspectives of both eCommerce providers and shoppers.
The consumer survey revealed the driving factors that motivate or disincentivize online shoppers. The business survey, which focused on mid-to-large online retail and eCommerce entities, and which surveyed employees who were at the manager level and above, revealed major risks and opportunities.
Permanent behaviour change accelerating shifts
More than half of business respondents said their company does not anticipate in-store sales volumes to return to pre-COVID-19 levels within the foreseeable future, even after the pandemic subsides. Moreover, 30 percent of consumers say they will avoid shopping in-store as much as possible this holiday season. At the same time, nearly three in four retailers expect higher digital sales than in 2019.
These opportunities, risks and trends in digital acceleration mean that businesses need to focus on five key areas:
1. Securing and controlling inventory. Supply shortages and the importance of on-time delivery to consumers make it especially important to protect inventory levels.
• More than half of all businesses (56 percent) anticipate inventory issues related to having items in stock and shipping items in a timely manner this year; and
• More than one in four businesses have dealt with a bot attack or inventory manipulation in the past.
2. Protecting new and existing eCommerce models. Contactless and convenient options, such as Buy Online, Pick Up in Store (BOPIS), Click-and-Pick and same-day shipping, can make up for reduced in-store sales.
• 64 percent of merchants think in-store sales will be key for this season, but only 43 percent of shoppers agree;
• 56 percent of Americans are concerned about receiving orders in a reasonable amount of time; and
• More than half of consumers say they want free shipping more than any other deal or promotion.
3. Eliminating chargebacks and manual reviews. An increase in eCommerce transaction volumes can correspond to an increase in payment fraud, friendly fraud and chargebacks. Bad actors know that overwhelming volumes and new channels will be key this season, and they're looking to take advantage.
• 40 percent of businesses have noticed an increase in chargebacks since January 2020; and
• If a consumer does not recognize a charge on their credit card statement, 89 percent would not first contact the company associated with the purchase. Instead, 54 percent would first call their credit card company or bank.
4. Protecting digital accounts. As shoppers turn to online experiences, many will expect to have loyalty accounts, stored value and saved information readily available. All of these are targets of fraud, and consumers and businesses are thinking about data breaches.
• Over one in five business respondents say they expect more frequent data breaches to be a significant challenge to their business this holiday season; and
• Six out of every ten consumers say they are most concerned about the credibility of online retailers or data breaches to their personal information when online shopping.
5. Reducing friction can drive conversions and loyalty. With stiff competition for digital business, fast and exceptional customer experiences will be key. One in four shoppers said they would not return to a site that turned them away from a legitimate transaction.
Switching costs are low for shoppers, and businesses need to create every advantage to keep them on their sites. The reasons Americans choose to abandon their online shopping carts include the following:
• High shipping costs: 52 percent;
• Long estimated shipping/delivery times: 40 percent; and
• Complicated ordering and checkout processes: 7 percent.
'Unprecedented' may be said a lot this year, but this upcoming holiday shopping season truly brings unknowns. Businesses are faced with high stakes and the need to make up for lost revenue, and they must also be scaling and protecting digital commerce.
Now is the time to be reviewing, analyzing and implementing the resources needed to address the accelerated shift to eCommerce, which is sure to continue beyond this season.
Kount has created resources to help businesses navigate this season and has additional research results.
Brad Wiskirchen is CEO of Kount. Kount protects many of the world's largest card-not-present merchants, and some of the largest acquiring banks and payment platforms.