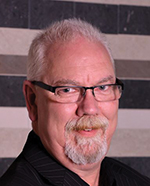 By Colin Taylor
Approaching day 80 of the COVID-19 shutdown, there has been a lot of discussion around what COVID-19 has done to our society, our economy, our elderly and; if you live in my little corner of the world; our customer experiences and contact centers.
Contact centers for many organizations could not stop operating, so they pivoted to a Work-From-Home (WFH) model, deployed additional communication channels (think chat, text and messaging) and looked for high-volume, low-complexity tasks that they could automate.
As we are starting to see the economy open up again and people returning to their offices, one of the biggest question for contact center operators is "What will my contact center look like in 6-12 months?". Without a crystal ball the answer cannot be known with absolute certainty, but we can make an educated guess. The question actually infers two other related questions: first, "What is the future for my 'bricks and mortar' center?", and second, "How will we operate WFH gong forward?".
So, lets answer these two questions first as they will inform the "What will my center look like" question.
The medical experts have told us that without a vaccine or effective treatment, we need to get used to social or physical distancing as these practices will help us to keep the virus at bay. So, if we look at our contact centers, we will typically see rows of workstations set up back-to-back with narrow aisles in between.
Managing effective physical distancing in this environment is challenging. Most contact center workstations are 4' wide, though some are 5' and even 6' across. This means that you can't have a person in any adjacent workstation with violating the 6-foot rule of social distancing. In typical row layout with 4- or 5-foot workstations, each agent is surrounded by five empty workstations in their row and will likely have 3 empty workstations on the row their back faces to ensure a minimum of six feet of distance.
When we do the math this equates to a third or less of the center seats being usable. Depending upon your layout your actual mileage may vary. But without any other calculation, we can quickly see why WFH is going to be a part of many centers' future for some time to come.
Of course, operating your physical center with social distancing will present other challenges, including training rooms and conference rooms, as many offices will become unusable for meetings, lunch and break rooms, washrooms, locker rooms, smoking areas and even the parking lot. At the end of the day, if you can run your bricks and mortar center at 30 percent of capacity you are doing well.
As we can see from the above calculations if center operators need a similar number of agents in a post-COVID-19 world as they did beforehand, then two-thirds to 70 percent of their agents may be work-from-home. This quick mathematical exercise aligns well with the research that Taylor Reach has completed on contact centers and their plans for Work-from-Home. In our research survey of 136 contact center operators, we found that overall just 23 percent of agents were work-from-home prior to the present crisis. This increased to 87 percent of agents being work-from home today. When asked to estimate the percentage of their current work-from-home agents that would be work-from-home in 12 months, 9 percent of respondents stated that they would have more agents working from home than today, and 37 percent will have more than 60 percent of their current WFH agent count still working from home.
The research mentioned above will be published in an upcoming white paper "The Bumpy Road to Work-From-Home". If you are interested in receiving a copy of this white paper please send us a note.
Colin Taylor is CEO & CCO (Chief Chaos Officer) of The Taylor Reach Group, Inc.