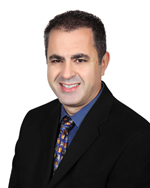 By Nali Giliana
Customer experience is more important than ever. Marketers have access to incredible amounts of information about their potential customers, but it is how this data is analyzed and put to use that will separate the most successful companies from everyone else.
Personalization of messages is nothing new to marketing (or to customers), and a new level of hyper-customization across multiple platforms, underpinned by access and analysis of information, will focus on truly improving customer experience in the next year.
While these improvements could be revolutionary, this reliance on data will be grounded in a renewed focus on customer data privacy and security.
Here's how we are predicting these developments will play out.
1. Hyper-personalization driven by data democratization.
2020 will be the year of hyper-personalization across the consumer journey. The implementation of data democratization strategies will be one of the main focal points for marketers in 2020. This will see brands leveraging predictive analytics, utilizing data from throughout the business — across departments, partners, suppliers and customers — to build marketing strategies which will allow for contextual and hyper-personalized experiences relevant to the target audiences. Leading brands will also push beyond the customer experience, and look into delivering individualized products, services and pricing.
2. Rise of multisensory brand experiences.
The ways in which customers will engage with brands will transcend the usual digital and physical touchpoints. In 2020, we can expect to see the user experience undergo a significant change in how customers perceive the digital world and engage with brands.
Key technologies, such as augmented reality (AR), virtual reality (VR) and mixed reality (MR), will shift the horizon of experience design by combining perception and interaction models to help create a multisensory approach to brand experiences. As a result, customers will look beyond products and will be loyal to brands that can deliver consistent experiences across all of the sensory touchpoints.
3. IoT and the user experience.
The Internet of Things (IoT) will be a critical component in the creation of hyper-personalized experiences driven by data. There are billions of Internet-connected devices, each capturing a wealth of valuable consumer insights that marketers will leverage to deliver custom, contextual messages in real-time and provide personalized customer experiences that will guide the way customers interact with brands.
Adapting to a multisensory experience culture, IoT will also continue to help brands bridge the gap between the digital and the physical to create personalized connections with customers across all sensory touchpoints. Furthermore, we will see new and unique IoT implementations focused on the user experience that will further enhance how brands develop, market and deliver their products to their customers.
4. Voice search will become a key component.
Data generated from customer interactions driven by AI will help marketers a great deal in creating more authentic digital communication experiences beyond the traditional digital channels. Voice search, in particular, will see significant uptake next year due to its simplicity. With the adoption of AI-supported intelligent assistants like Google Assistant and Amazon Alexa slated to expand, brands will face added pressure to change the design of their customer experience to include voice search.
5. Transparency and privacy concerns gain steam.
While demand for hyper-personalized customer experiences is increasing brands' dependency on data, consumer concern about the control of their personal information is also increasing. This dynamic is making organizations more aware of the importance of securing and managing personal data, and governments are implementing strict legislation to ensure organizations do so.
In 2020 enterprises will be called to place greater emphasis on transparency and traceability to support digital ethics and privacy needs. They will need to implement practices designed to address regulatory requirements, preserve an ethical approach to the use of advanced technologies and repair the growing lack of trust in companies.
The common thread among these five predictions is a grounding in data. The year ahead will demonstrate the competitive advantage that can be created from the proper use of data across businesses.
Nali Giliana is vice president, Omnichannel Experiences, OpenText.