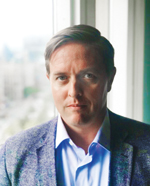 By Jonathan Eisenzopf
Enterprises are finding themselves in a constant state of digital transformation. They're looking for the best ways to meet the needs of their customers in the channels that are most meaningful to them at any given time. Many executives will say that, as a result of these efforts, they feel their companies are doing a pretty good job in the area of customer experience.
But when you talk to their customers, you're likely to get a completely different story. A recent study by PwC revealed that only 49% of U.S. consumers say companies provide a good customer experience today1. It's clear that companies are consistently failing to keep pace with the expectations of customers, resulting in a widening gap between them when it comes to delivering a truly effortless experience across channels.
Knowing that they must compete on the basis of the customer experience (CX), companies have embraced customer analytics, launched new channels, such as chatbots and they are beginning to enjoy the business applications available to them with applied artificial intelligence (AI). But still they fall short.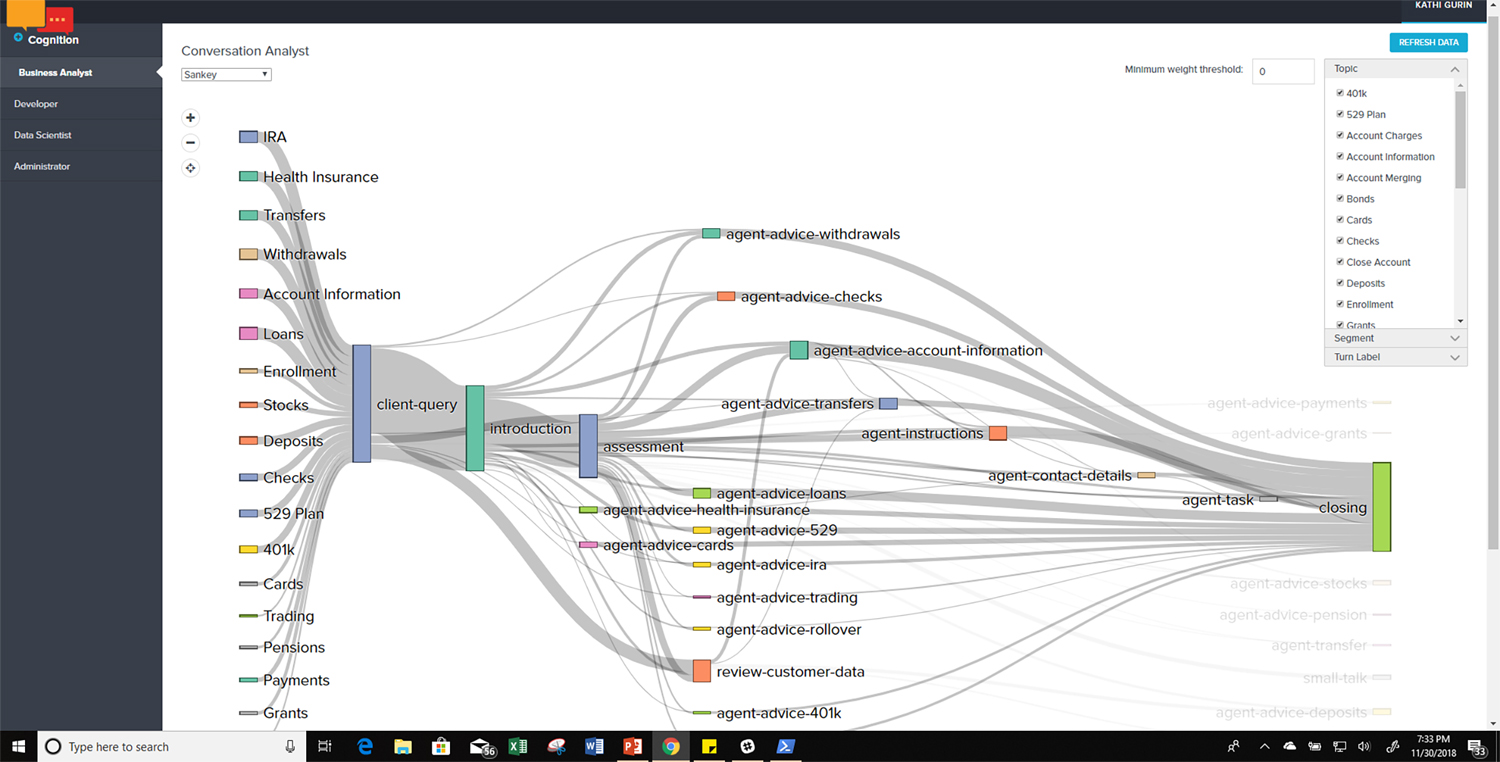 The tangled infrastructure
One factor making customer success elusive is that the typical enterprise CX infrastructure connecting customers to automated and live agent applications has become a tangle of third-party software and hardware components. As technology innovations like chatbots become available they are grafted onto the CX "systems" like CRM, IVR, and other contact centre voice and customer analytics applications, but often with unintended and less than optimal results.
Much like working on a car as you simultaneously drive it down the Autobahn, the outcome is not likely to be the desired one. Highly anticipated "add on" chatbot development platforms are typically immature and require (costly) time-consuming and tedious manual tasks of the bot developers: and fails to deliver truly natural interactions with the customers that actually solves their problems.
Another side effect (and a potential opportunity) of this "piece part" approach to CX is that a business's customer conversation data—a leading indicator of where and why a brand is succeeding or failing—isn't integrated into core customer-facing solutions, especially as they cross functional lines. That's because there has simply been no systematic way to do so.
There are upwards of millions of valuable historical and ongoing multichannel conversations that are recorded and archived in databases with no connection to operations or CRM or enterprise resource planning (ERP) applications. They're just waiting to be taken advantage of, but the task of consolidating that data into holistic conversation data repositories that can be leveraged for analysis, decision-making, and real-time and proactive communications has been elusive. That is because companies are faced with the massive challenge of organizing, classifying and managing so much unstructured data.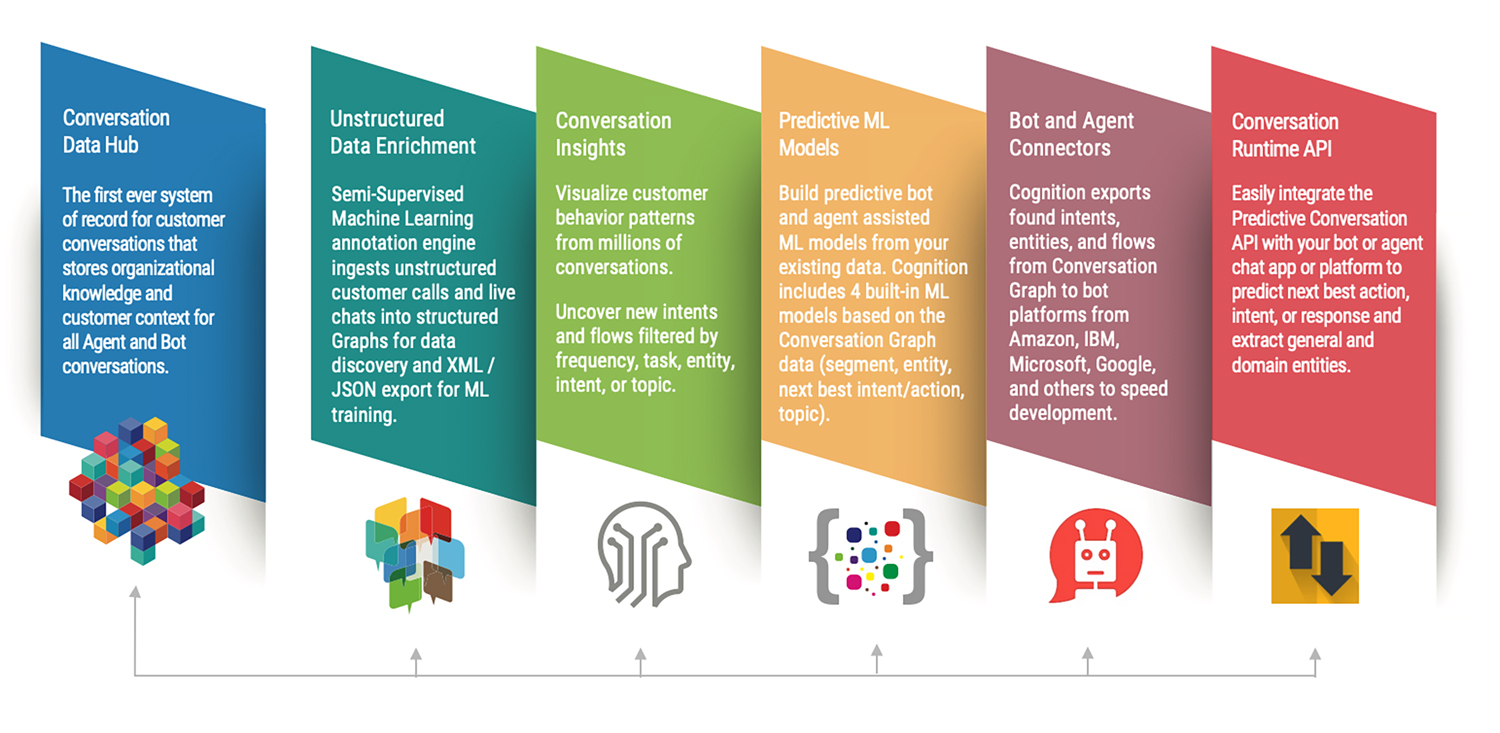 Conversation data democratization
The problem waiting to be solved is to provide true conversation data "democratization", whereby all of those valuable conversations, are available universally and immediately for analysis and insights across the business. They hold rich information about a business's customers, products and the actions of customers and the business that drive revenue, retention and churn.
Here's an example. A large payments company has committed resources and budget for an eight-month project just to establish a customized ontology (database schema) and to transcribe and annotate a portion of their conversation data. However, this means they won't be seeing and applying the value of that data for nearly a year. Can they really afford to wait this long?
We believe conversation data is an increasingly critical enterprise asset with value that is on par with intelligently integrated ERP and CRM platforms. But how best to take advantage of this unstructured data? What can be done to speed the time to value of the very words customers have shared?
We recommend a fresh approach to address these challenges so businesses can finally benefit from the value of customer conversations across any business systems:
Leverage conversation- and domain-specific ontologies as contextual schemas to inform the structure of a Conversation Data Hub (or Hub). The Hub is a graphical database that serves as the system of record for all customer conversations, regardless of source and structure;
Ingest the company's historical conversations into the Hub and enrich them using a semi-supervised annotation process to create a semantic conversation graph; and
With all of the conversations now available in a structured format, data scientists, business analysts and bot developers can query the Hub to see the patterns, dominant paths and dialogue flows aggregated across millions of conversations (e.g. live chats, voice calls, bots). This functionality will aid them in their analysis and development efforts.
Applying new approaches
The Conversation Data Hub is the core of our overall Cognition Platform, which permits conversation democratization. The platform also has a Cognition Dashboard that includes an Annotator tool, which simplifies and speeds the annotation process for training the conversation model and a Conversation Insights tool for use by data scientists and business analysts.
The initial focus of the product is on the analysis, design and development of chatbots. For example, Conversation Insights provides the ability to visualize millions of conversations, see the dominant paths and even drill down on a conversation type to explore the flow in more detail, providing great insights for bot application design.
Once a business has identified and prioritized opportunities for automation with the help of these new conversation insights, integrations of Cognition with leading bot development tools (e.g. IBM Watson, Google Dialog, Salesforce Einstein) help to simplify and speed the bot development process.
Finally, Cognition's Runtime API can be used to help guide bot responses in real-time conversations with customers, providing next best intents or responses that are based on a statistical analysis of the millions of conversations in the Hub.
Our vision is to fill the CX gap with the Conversation Data Hub, a single system of record for customer conversations. With the Cognition platform, businesses are finally able to leverage all of those customer conversations to inform the delivery of a proactive and personalized experiences for the end customers. And the rich insights that are typically inaccessible to businesses are available for use in the strategy, design, development and execution of intelligent self-service. The Conversation Data Hub creates the foundation for a true data-driven approach to the customer experience and business insights.
Jonathan Eisenzopf is CEO and founder, Discourse.ai (www.discourse.ai). Jonathan is an expert in the semantic web, structured and unstructured knowledge extraction, speech recognition and natural language conversational systems.
1 David Clarke and Ron Kinghorn, "Future of Customer Experience Survey 2017/18", PwC, survey.