A light touch is key for successful customer communications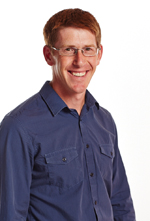 By Cliff Bell
In theory, digital tools make things easier for people. But that's not always true in our hyperconnected, app-fatigued and always-on lives. When it comes to technology, there's a whole lot of friction caused by the mental labour required to use our ever-growing list of "simple" tools.
But what if communications between businesses and consumers was as easy as a text message? The way we communicate with friends is not radically different than when we're trying to communicate with companies. We're working through logistics, providing information and getting answers back to make a joint plan.
The rise of messaging platforms like Apple Business Chat and WhatsApp Business have the potential to alleviate friction, but only if brands are intelligent in their use of this communications channel. The key is to learn from past failures and abuses (see email) and to respect the admittedly fuzzy boundaries of acceptable behaviour that consumers have already established for messaging exchanges.
Changing tools and behaviours
Digitalization hasn't replaced any of the ways we talk to one another: it's just added new choices. Your mom still leaves voice messages on your ancient answering machine. Your employer insists on Outlook for external correspondence, although Asana or Slack are your internal preferences. Your sullen teenager only speaks with you via emoji. You still need to call, email, text and Tweet to get your co-worker to answer a question.
These multiple choices require management and can add complexity to your daily life. Thus, there's a never-ending search for an all-powerful tool that will work best for everything that doesn't transpire face-to-face. Right now, that tool is a messaging platform.
Messaging magic
Be it WhatsApp or WeChat or Viber or Telegram, billions of people, according to industry sources, have signed on to the messaging bandwagon. This is bigger than mere texting. Messaging platforms allow people to exchange images, GIFs, video and audio. And they are rapidly enabling access to myriad other services and applications, such as ordering lunch, setting appointments, buying gifts and tracking shipments.
Messaging technology supports incredible communicative flexibility, all within a single personalized environment. As the platforms mature, they will let you deploy almost every mode of digital communication within one app. It's no wonder people are embracing the charms of messaging in droves.
And where people go, businesses follow.
Messaging offers companies more than a novel venue for advertising. It represents a new means for doing business and popular platforms are lining up to welcome commerce. Witness WeChat miniprograms or Facebook's launch of WhatsApp Business and its Calibra digital wallet for Libra, its new cryptocurrency, which will be available in Messenger, WhatsApp and as a standalone app. Already, individual investors can even fund a TD Ameritrade brokerage account with Apple Pay through Apple Business Chat. But brand forays into messaging require finesse.
Conversations ebb and flow
It's important to consider what is driving users to the messaging world. People adopt these platforms because they support a new model of ultra-convenient, asynchronous (start-stop-and continue-at-will)communication.
With messaging you can have in-the-moment, real-time exchanges, broadcast to groups large and small, with innumerable stop-and-go threads. You can conduct meandering one-on-one conversations extending as long as you like, and you're free to enter and exit them on your own timetable, to suit your needs. For brands, it is a behavioural transformation to have conversations with consumers in the way they already communicate with their peers and friends.
As this ebb-and-flow custom takes root, it's important that brands are able to engage with the same kind of convenience that their customers have come to expect through messaging. Many younger consumers may become frustrated at a company's unresponsiveness, not realizing that their requests went into limbo because the company phone number doesn't receive texts.
But here's where finesse enters the picture. There is a key difference between the way we communicate with friends and family versus the way we would communicate in an asynchronous world with businesses, and it relates directly to expectation.
Who controls the clock?
With messaging, the expectation on the customer side is asynchronous communication, with continued conversations. If they come back in two minutes, two hours, two days, two weeks or two years, they want that business to pick up the thread correctly — and instantly — with the information that's already been given in the stream of the conversation they've been having.
On the business side, it is definitely not acceptable to respond in an equally whim-based asynchronous manner, but the customs of conduct are still a bit loosey-goosey. WhatsApp's enterprise product instituted a 24-hour window for brands to reply to consumer messages before incurring charges to encourage business responsiveness and a growth feedback loop.
But messaging platforms require restraint from over-solicitousness. It would be quite off-putting if a customer service agent sent an "R U still there?" inquiry in a messaging thread. That pressure for a response is the worst thing to do in an asynchronous world, where the expectation is that the customer controls the clock and will reply to the agent on their own timetable. Brand messaging practices will require nuance to be of service without seeming pushy or smug or discourteously familiar.
Those who forget the past …
The growing popularity of messaging platforms presents an opportunity for brands to correct the failures that drive users away from other communication technologies.
For example, feature bloat on business web sites can ruin the user experience by making it hard for customers to find the needle in the overwhelming haystack of information. But with an asynchronous messaging thread, customers should be presented with only the answer they want, based on what they've asked.
To keep the thread clear and simple, brands must exercise restraint. If a customer service agent can send video when it would be more effective than text, great! And if the agent can send images or take payments or send options, fine, but only if needed. If messaging is to remain compelling and convenient for the customer, brand responses should be driven by necessity.
There's also a lesson to learn from the original digital asynchronous communication technology: email. The danger is that brands may see the same financial incentives that drove them to abuse email as a marketing spam channel.
Consumer embrace of messaging has a direct correlation to it not becoming a perceived nuisance like email, which is now largely an archive facility. That's partly why we keep our friends and family on the message thread: they don't pound us with stuff that we didn't ask for and don't like.
Brighter future
The asynchronous way people now communicate with one another in their personal lives is turning into an expectation for the business contact centre as well. With messaging platforms, businesses have an opportunity to be intelligently proactive in addressing customer needs: as long as they respect the customer's time and the emerging platform etiquette. If a business can resist the temptation to turn its messaging platform into a spam channel, it will serve as a huge differentiator in the modern customer experience.
Cliff Bell is senior director of the Innovations Foundry at Genesys (www.genesys.com).