By Alison Turmelle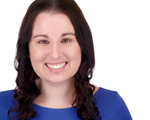 If you work for a non-profit or charity where building a robust digital fundraising programme isn't a priority, you're certainly not alone. Whether you're struggling to get the buy-in from your leadership team, don't have the time to maintain a solid programme or simply lack the knowledge of where to begin, I'm here to offer some words of encouragement: you don't have to do it all.
With online giving growing year over year, even as overall giving decreases, it's hard to make a case for not doing digital in this day and age. But with so many ways to reach your supporters through digital channels, it's certainly easy to get overwhelmed.
Why e-mail
So, I recommend you pick one tactic, and do it really, really well. And that tactic should be e-mail.
E-mail is a favourite of many digital fundraisers for good reason. It's quick: you can develop campaigns with much shorter lead times than other channels, allowing you to be nimble in responding to crises or current events. It's cost-effective: you can fire off a message to thousands of constituents without having to pay for each piece of mail. And, it can be highly personal: offering incredible opportunities to make deeper connections with your donors.
Tips and tricks for successful e-mails
Let's say you're already sending at least a couple e-mails per year (hopefully that applies to everyone!) but your open rates, click-through rates and revenue are all far below where you'd like them to be. What should you do?
First, keep your medium in mind. An inbox is not a mailbox, so if your e-mail solicitations bear striking resemblances to your direct response pieces, it's time to get out the big red pen. Our attention spans, especially online, are growing shorter and shorter. You can't just transcribe your heartfelt four-page appeal onto a screen and call it a day. Many (if not most) donors are reading your message on 5"-6" screens. You need to keep things concise—ideally about 200 words—while still letting the power and emotion come through.
Next, personalization. Nothing irks me more than the dreaded "Dear Supporter" opening, especially in a solicitation e-mail. I know the organization has my name—after all, I gave it to them!—and they can't be bothered to use it when asking me for more money? When most e-mail programmes allow for some form of personalization, not capitalizing on this opportunity is a surefire way to lose me as a donor.
And using a donor's name is really just the tip of the iceberg. Just think about how much more personal that e-mail will feel if you reference the project they gave to, their last gift amount or note how their dollars are going right to work in their city. Just make sure you test that e-mail before you send! Because if there's one thing worse than "Dear Supporter," it's "Dear <First Name>" as a result of a failed data merge.
Finally, testing. There are so many articles out there on how to craft the perfect e-mail: the most compelling story with the best call-to-action that will bring you the most revenue. But to be honest, I've found it often comes down to trial and error. Or rather, trial and learning! You really need to find out what works best for your particular donors.
And that applies to every aspect of your individual e-mails and your programme as a whole. Some donors might think that a monthly e-newsletter clutters their inbox, while others would be saddened to not hear how their gifts are making a difference on a weekly or bi-weekly basis. Maybe your donors respond better to a call-to-action button in a particular colour, while those of another organization find it too aggressive and show their displeasure with a lower response rate.
While you can look to best practices and the testing of others as a jumping off point, it's always best to test things out with your particular audience(s). I've often found that what works for one organization's donors, or even specific subsets of donors within an organization, falls flat with another.
More than just asking
Unfortunately for resource-strapped organizations, fundraising online isn't as simple as sending a solicitation a couple times per year. Two fundraising e-mails as part of your year-end fundraising push does not an e-mail programme make. In order to truly build connections with your donors and prospects, you need to think about your communications touchpoints throughout the year.
If your subscribers only hear from you when there's an urgent funding need, you've got some work to do! Donors give because they want to make a difference: and it's your job to show them that they are. That means donors should hear about how their gifts have been used at least as much as they receive a solicitation from you, and ideally, way more.
Some organizations are hesitant to send more than a few e-appeals per year, thinking that their donors will be annoyed by their constant requests for money. But if between every solicitation you make sure to report back, sharing stories of the people a donor's gifts have helped, updating next steps for the project they've supported and showing how donors are making a real difference, I guarantee those solicitations will be much better received.
We all know that renewing your current donors is much easier —and much more cost-effective—than finding new ones. And e-mail offers a great opportunity to show your donors some love and keep them engaged with your cause.
Set it, but don't forget it!
One last thing I really love about e-mail, is automation. Automated messages allow fantastic opportunities to steward your donors, help new donors learn more about your cause and celebrate milestones without having to click "send" every time! Automations could take the form of:
> A series of welcome e-mails to help you develop deeper connections with first time donors;
> A bi-annual survey to give your donors the opportunity to share their opinions on your work; and
> A gratitude-filled stewardship e-mail recognizing the anniversary of a donor's first gift, showing them all of the incredible things they've helped accomplish over the year.
With a little legwork at the beginning, and regular checks to make sure data is up-to-date, automations can be a great way to save time and resources while keeping the revenue rolling in.
Making it work for you
Now that you've got some new tricks up your digital sleeve, I urge you to try out some of these ideas with your constituents! E-mail is certainly not one-size-fits-all, and it takes time (and regular tweaking) to build a strategy that maximizes resources and delights your donors.
Alison Turmelle is the communications, digital and marketing coordinator at Good Works (www.goodworksco.ca) a consulting firm that works with Canadian charities to engage donors at a truly human level and build donor loyalty and commitment. You can contact Alison at alison@goodworksco.ca.