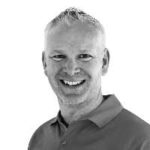 By Steve Crowe
Marketers worldwide are all trying to solve the same problem — how to get their products in front of an audience who will be interested in them and ultimately want to buy them.
That's where specialist marketing companies can be of such a great advantage. Getting test products into the hands of high net worth individuals is the ultimate goal for many luxury brands, as this is a brilliant way to kick start a word of mouth marketing opportunity. ­— IS IT?
Direct mail was for a time a 'dirty word' in marketing — but its results are undeniable. In 2016, The Data and Marketing Association reported that the direct mail customer response rate increased by 43 percent. Even better, the prospect response rate increased by 190 percent compared to 2015.
Despite being several years old, the data and evidence stands today. Direct mail is highly effective, especially for luxury brands.
Here are my Top Ten brand marketing moments in the luxury sector from around the world. What can you learn from these samples? If you're a luxury brand or you do work for a luxury brand, and you're not plugging direct mail into the mix, you're probably missing the opportunity to power better results overall, and that means missing sales, revenue or billing commissions or fees. Take a look.
HMS Spirits Gin https://hmsspirits.com/
We first met Ben from award-winning HMS Spirits at the Monaco Yacht Show. Ben wanted to launch their Dreadnought, Mary Rose and Elizabeth Gins to the Ultra High Net Worth Individual (UHNWI) owners of superyachts. Shortly after we had the concept and marketing strategy nailed and were delivering 2,000 Gin miniatures and a scratch card competition, giving superyacht owners and captains the chance to win a distinctive full sized square bottle of HMS Gin. HMS Spirits' Gin received an outstanding reception during the deliveries in France and Italy, with the excitement and engagement continuing during the follow up events at the Cannes and Monaco yacht shows.
Defenda Fenders https://www.defenda.eu/
Every yacht, no matter how big or small, needs fenders, and even the world's most advanced fenders need marketing. So when Defenda sent us their branded chamois, we knew this would make many a Kiwi, Aussie or Brit deckhand super happy whilst they cleaned, polished and dried their owner's yachts. A fantastic and essential free gift that can be used daily by the crew.
1862 Wines and Spirits https://www.1862wines.com/
When you are the reference for lovers of fine wines and spirits, and your cellar lists Rosés for $500+, Whites at $1,200 and Reds for as much as $17,000 (all CAD), your marketing needs to be memorable. We needed a quality gift that would be a frequent reminder of this incredible brand. Fortunately, 1862 presented us with 500 of Coutale's top quality branded Sommelier corkscrew, most of which are almost certainly still reminding superyacht crew where to buy the superyacht owner's finest wines to this day.
Chez Laurent http://www.chezlaurent.net/
From its simple fishmonger beginnings to a fully HACCP and EU Certified laboratory supplying the world's largest yachts, the finest restaurants and international clients, Chez Laurent is one of the best. A superyacht owner often does not care where the most sensational seafood or fish comes from, but a superyacht chef does! Chez Laurent provided us with a fantastic gift for superyacht chefs. Simply wash your hands with this branded stainless steel hand soap bar, and the fish odours disappear whilst reminding you where to buy your top quality seafood next time — chefs loved it! Chez Laurent knew exactly when we had started the distribution, because they had new clients calling them daily.
Sunseeker magazine https://sunseekermagazine.com/ https://www.sunseeker.com/en-GB/
We've been delivering Sunseekers luxury magazine directly to superyachts for the past three years. A fantastic magazine which provides a sophisticated mix of features, interviews and stunning photography that both helps them to stay in touch with their world roaming owners and provides added value to their advertisers at the same time.
Neptune Rum https://www.neptunerum.com/
A brand new premium Rum with a premium price point needs a USP or two to gain market share and distribution. The owners of Neptune Rum approached us and wanted to be able to say they were the superyacht industry's Rum. A worldwide marketing campaign, competition, and several thousand miniatures later, you could kind of say they've achieved their goals with over 70 Global awards won since 2018 and an enormous distribution network.
Press Art lemon squeezer https://www.thepressart.com/
An ingenious lemon press from Paris, ideal for seafood, fish, carpaccio, tabbouleh, tea and superyachts. Already a favourite among restaurants, the superyacht industry was Press Art's next target market. We delivered Press Art's luxury engraved lemon squeezer to 500 of the world's most luxurious yachts, and the response was fantastic.
Joseph's Toiletries https://www.josephs-toiletries.com/
The world's most luxurious, soothing and absorbent toilet paper, where each individual sheet is a multi-layered microcosm of form and function constructed with comfort and cleanliness in mind. When money is no object and you have to have the best, Joseph's Toiletries provide perhaps one of the world's finest bathroom accessories. Throughout the Côte d'Azur news travelled fast that we were delivering $70 Joseph's box sets. Deliveries started in Monaco on a Monday, and before we even reached the yachts in Marseille, word had spread and chief stews were waiting for their Joseph's sample box sets.
Annick Goutal Paris – Eau d'Hadrien toiletries https://www.goutalparis.com/en
Goutal Eau d'Hadrien Luxury toiletries discovery set — if it's good enough to be stocked by Harrods, Selfridges, Liberty and of course all the best addresses in Paris, then superyacht owners and guests are an obvious extension to any quality brand. We delivered 500 beautifully presented discovery sets containing the classic Eau d'Hadrien shampoo, conditioner, shower gel, body lotion and perfumed soap.
Fusi Yama Coffee https://www.fusiyama.com/
One of our most recent campaigns, Fusi Yama exceptional coffees were created for superyachts by a superyacht captain. I guess you could say nobody knows a superyacht owner better than his yacht captain, so it was no surprise to find out that a significant part of their marketing strategy involves getting their 500g taster packs directly delivered to yachts. The fantastic reception we received when we distributed their coffee and brochures on the French Riviera was mirrored by their website testimonials from the world's largest yachts.
In this increasingly digital world, it can be easy for brand managers and marketers to dismiss well planned sampling and direct mail of their latest brochure from their marketing mix. These brand stories demonstrate the power of getting your product into the hands of potential UHNWI customers.
Steve Crowe is CEO of the UK-based Yachting Pages Delivers. For almost 20 years, Yachting Pages Delivers has been helping brands get directly to the individuals who are their target market. While not many of us own luxury yachts, we can all take nuggets of advice from their experience in this channel. And it's fun to dream.