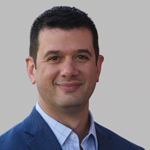 By William Skelly
The stage is set for "data clean rooms to become an indispensable privacy-preserving technology," according to the Interactive Advertising Bureau (IAB). In the State of Data 2023 report, IAB reveals two-thirds of advertisers are using data clean rooms.
Data clean rooms enable advertisers, publishers, platforms and other parties to combine their first-party data "in compliance with privacy regulation while allowing each participant to maintain privacy and control of its data," according to the IAB.
You've probably heard the term "clean room" for restricting contamination during scientific research or manufacturing. A data clean room is a technology or neutral space for data collaboration. Users can combine datasets without revealing personally identifiable information (PII). Each organization controls their own data, while being enriched with additional information from third-party data partners.
Walled gardens and data partners
Data clean rooms are available through walled gardens and data partners or software companies.
Walled gardens include Google, Facebook and Amazon. Within the walled gardens, advertisers can securely share their first-party data to enhance, target and measure campaigns on their platforms.
Data consultants and software companies can offer neutral third-party clean rooms. In addition to organizing, analyzing and measuring data, these partners can support discovery of new audiences. Working with the right data management consultant will support marketers with advertising messages that are more personalized and relevant across multiple media.
Data clean rooms secure privacy while opening doors
Here's how data clean rooms are supporting advertisers to reach their audiences while protecting consumers' privacy.
1. Increasing first-party data privacy
With ongoing changes in privacy regulations that are necessary for consumer protection, marketers need help in managing first-party data. In a data clean room, their customers' information remains anonymous. Meanwhile, data partners can finetune market segmentation based on purchase history, consumer habits, media preferences and more.
2. Building better target audiences
Through data clean rooms, advertisers get help from data partners to access new target audiences. Especially when entering a new market, a data consultant specializing in new customer acquisition will provide insights into the industry vertical, offering predictive and prescriptive modelling and machine learning to identify new universes and attract more prospect customers.
3. Enhancing personalization and customer experience
The ability to integrate transaction data and other consumer behavior information allows marketers to create more personalized advertising messages. Consumers appreciate relevant communications on their preferred media and at the right time in the customer journey. Marketers benefit from greater consumer engagement and customer experience, while reducing wasted advertising dollars.
4. Boosting performance and return on ad spend
Inside a data clean room, marketers can view attribution models, combining transaction data with the publisher or ad partner's performance metrics. Visibility into impressions and click rates for identifying the source of conversions allows data analysis into the reach and frequency of ad campaigns. Marketers can make more immediate adjustments to improve media performance and return on ad spend (ROAS).
Making data clean rooms  more accessible
IAB's report on the State of Data 2023 notes that some advertisers are still learning about the new technology, while others may not have the budget to invest in data clean rooms.
By partnering with a data consultant, marketers can gain the benefits of a data clean room without making major technology investments themselves. Advertisers will get the help they need to manage, organize and optimize the data they own. Collaborating with a data partner, marketers can enter a data clean room, level up their advertising strategies, increase awareness, attract new customers and deepen loyalty.
William Skelly is CEO of Causeway Solutions, a leading provider of Acquisition Analytics and innovative data services. Causeway Solutions empowers clients to make smart, timely, data-driven decisions through real-time consumer insights to better reach target audiences.