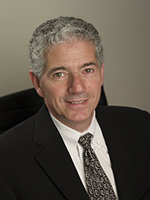 By John Bardawill
In an age where digital reigns supreme, it's not uncommon to see organizations enhancing their customer experience by using social media, e-commerce and web channels. Depending on the strategy behind the efforts, this can have mixed results.
Take the example of a popular Canadian outerwear retailer. The company recently created a whole new retail concept with the goal of providing a superior customer experience. The concept on paper is great: Create a sensory experience that simulates an outdoor scene with temperatures that mimic real life in the winter and then allow customers to try on coats to see how warm they really are. If customers are impressed, they can order the coats for delivery through an in-store tablet, but they cannot take them home. Because of the highly customized nature of the journey, there are few people allowed in the store at any given time and there is typically a lineup outside waiting to get in. As a result, while the engagement level is high, sales may be limited, especially since this does not provide a solution for shoppers who need the coats right then, right there.
Now, let's consider another example. A very small restaurant, recently named one the best new restaurants in the United States, was extremely popular—so popular that it was almost impossible for customers to get a reservation. Typically, patrons would have to reserve months in advance by phone. To maintain the high-quality experience of the restaurant, the owners provided exclusive, personal service and took care of most things themselves, including answering the phone. However, with the success of the restaurant, people clamoured to get a reservation but often found no one answered the phone or called them back. Finally, the restaurant set up a website that took reservations online and required the customers to prepay for their meal and wine. This allowed the owners to continue to provide a high-value experience to patrons while also knowing that they had fully committed customers. After all, who would dare pay for a meal months in advance at an extremely popular restaurant and not show up?
These two examples illustrate the difference between "maximizing" and "optimizing" customer experiences. Maximizing means companies are attempting to take advantage of every opportunity to make something great, grand or as large as possible. It is a bit like the old adage "go big or go home." It is based on the assumption that by doing as many things as possible, there is a greater likelihood that customer experience will be improved. While it can result in some success, it does not always wow the customer and can often serve to confuse the retail value proposition, as is the case in the outerwear example.
In the case of the restaurant, the owners had a great product and decided to just focus on optimizing the experience by leveraging web and e-commerce channels to make it easier for customers to make a reservation and pay their bill, thereby addressing a critical pain point. By aligning the channels to provide a better customer experience, the restaurant enhanced their existing value proposition through a small yet meaningful change.
The challenge of maximizing versus optimizing customer experience is one that many companies are dealing with, without fully understanding the difference. In the retail environment, companies seeking to understand how to improve the customer experience will often create customer journey maps to identify all the opportunities. In that process, they happily announce they have identified hundreds of opportunities. With the overwhelming number of opportunities, organizations then make decisions on what to pursue, or maximize, often based on their internal wisdom on the assumption that doing something, or many things, will be better than nothing and will automatically result in an improved customer experience. They will then find ways of justifying the decision.
Ultimately, the goal is to optimize, not maximize, customer experience. At its core, this involves identifying what the customer experience goal is and what needs to be done to achieve it. From there, organizations must gain a deep understanding of the customer, the tools and channels needed to improve their experience and the best ways to leverage those channels in an impactful way.
This article was provided by the Canadian Marketing association (http://www.thecma.ca)
John Bardawill is the Managing Director of TMG International Inc. and Chair of the Canadian Marketing Association's Customer Experience Council. TMG International Inc. is a presenting sponsor at CMAcx, taking place on May 7, 2020.