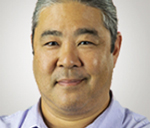 By Tom Kaneshige
The CMO Council's new report Sales & Marketing: Driving Revenue Through Collaboration found that more than 70 percent of marketers don't feel very confident in their sales and marketing model to sell effectively in the digitalized customer journey and to the self- reliant buyer. Here's an excerpt of the report:
Once a clearly marked road from awareness to conversion, the customer journey has become chaotic. A B2B buying team now can consist of a dozen or more individuals, each with different roles in the buying process, and each conducting research online, and suddenly appearing at different buying stages.
"It's no longer a sales process, marketing process or a sequential process but a simultaneous one with the customer experience at the center," says Aditi Uppal, senior director of digital marketing at Teradata. "The ease with which customers find information has made the top of the funnel more relevant to sales, and the bottom of the funnel equally important for marketing."
Traditionally, marketing would collect and send a bunch of MQLs to sales in a single handoff. Salespeople may or may not have followed up on them. Today, this isn't good enough. Instead, there needs to be practically daily handoffs of data between marketing and sales, along with relevant insights.
"I strongly feel that the handoff is going away," Uppal says. "The simultaneous availability of intelligence across stakeholders provides a better sense of what customers are, or might be, doing, and arms sellers with timely and actionable information."
For instance, let's say a seller sends information to an account and plans to wait for 5-10 days to hear back. With modern digital analytics, marketing, however, picks up buyer intent signals indicating that the account may be close to signing with a competitor. Sales needs this insight right away to take an action.
With marketing tracking numerous customer data points across first- party and third-party data sources, the ongoing flow of two-way information between sales and marketing requires a robust technology solution and customer data platform to make frequent orchestrations easier and to arm sellers and marketers with the most up-to-date and relevant information across the plethora of the buying team.
"It's how you bring it all together to create that thread for seeing what's happening at the account," Uppal says. "This ensures that both sales and marketing are aware of where each account is in today's complex buying cycle. It's no longer a world of sales ops and marketing ops operating in siloes. Today's dynamic environment requires a collaborative revenue ops partnership, and modern digital marketing technologies can make this a winning combination."
Sales & Marketing: Driving Revenue Through Collaboration is based on a survey of over 300 marketing leaders across industries and geographies. Additionally, we conducted in-depth interviews with marketing and or sales executives from Teradata, Schneider Electric, Valpak, Capital Group, Cox Business, Brunswick, and others. Download the full report: https://www.cmocouncil.org/thought-leadership/reports/sales–marketing-driving-revenue-through-collaboration
Expert commentary from KPMG
As part of this report, the CMO Council spoke with Jason Galloway, Customer Advisory Leader & Marketing Consulting Lead with KPMG and Walt Becker Sales Transformation Lead at KPMG around some of the key findings. Below is an excerpt from that interview.
What is the sense of urgency for a sales-marketing relationship reset? What's at stake?
Jason Galloway: The sense of urgency for a sales-marketing relationship is two- fold: customer needs and demands have been changing over the years at an exponential rate. These days, the traditional sales and marketing funnel stages are blurred, and customers are becoming more and more self-reliant across the stages of the buying journey. All the while, they're expecting seamless interactions and experiences at every touchpoint. The bar has been set high, and in order to keep up, sales and marketing teams have to work together towards the same goals, they have to speak the same language, and they have to hold each other accountable.
Walt Becker: It often used to be said that "Marketing is Marketing and Sales is Sales"… One responsible for brand recognition, product awareness, and demand generation, while the other focused on building relationships, shaping opportunities, and closing deals. But, in today's world with increasingly self-reliant buyers, marketing and sales must work together to better orchestrate investments to better align demand generation activities with sales priorities, improve both digital and analog customer interactions, and increase key performance metrics across an integrated pipeline. Companies who continue to operate marketing and sales in siloes will underperform peers who have "connected" front-offices.
What is the biggest hurdle from a sales or marketing point of view? How can they overcome it?
Jason Galloway: I think the biggest hurdle for marketers is the shift in mindset. Many marketers grow in their career with a one-track mind — leads. How many leads did this campaign generate? How much engagement did we evoke from the audience? But more and more marketers are being held accountable for business growth, and a stronger relationship with sales can open the door for them to put that value on the table. We are starting to see sales and marketing teams align on shared metrics and work towards common goals — for example, some marketing teams are taking accountability for sales qualified leads. And while they don't have all of the control, ownership drives accountability.
Walt Becker: Simply put, performance metrics. Marketing and sales must share a common set of KPI's that balance both short-term sales results and longer-term revenue objectives. For too long marketing has been measured on a suite longer-term revenue or customer goals, while sales was focused on achieving daily, weekly, or quarterly sales targets. For the marketing and sales relationship-reset to work, both need to be measured on unified short and longer-term metrics.
What does a successful relationship reset look like?
Jason Galloway: It's a two-way street. Both marketing and sales need to get aligned on short and long-term goals, and then play off their strengths to achieve results together. From a marketing perspective, this involves taking the time to understand how sales operates and how to speak their language. It can be difficult to develop cross- functional objectives when you are speaking different languages in terms of goals and metrics. After figuring out where marketing and sales want to go and what they can achieve together, they need to put the resources and tools in place to enable consistent collaboration and accountability.
Walt Becker: First, marketing and sales need to embrace a joint strategic planning process that prioritizes growth objectives across customer segments, markets, and product areas. Both then need to reorient their investments to achieve growth goals. For marketing, this means aligning ad spend, lead gen campaigns, nurturing activities, and sales enablement investments. For sales, this means reorienting allocation of sales capacity, adjusting sales motions, and aligning incentive compensation. It also requires a regular management cadence between marketing and sales on things like campaign design and effectiveness, account planning and marketing, lead nurturing and opportunity management, and, if applicable, cross/up-sell and renewal processes. Both will still have their unique roles to play in driving top-line growth, but creating tighter coordination on key customer processes and increasing alignment of KPIs will unlock more leads, opportunities, and wins.
Tom Kaneshige is the chief content officer at CMO Council. He creates all forms of digital thought leadership content that helps chief marketers, line of business leaders, as well as growth and revenue officers succeed in their rapidly evolving roles.