By Jay Menard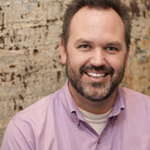 Managing messages, integrating systems and delivering the right content to the right audience is a challenging endeavour: especially for those at the helm of enterprise-level companies with demanding user needs and content requirements.
For that reason, a content management system (CMS) must be at the centre of any digital experience platform. A good CMS can integrate with existing tools, amplify messaging and automate tasks to help free up capacity for greater-value efforts. The right CMS will be the foundation of a platform that will improve your company's productivity, streamline your internal communications and support overall employee satisfaction.
But finding the right CMS solution takes time, effort and preparation. And success comes from being open to new ideas, being honest about expectations and being willing to talk to end-users to find out what they actually need.
Focusing on needs, budget first
With so many content management platforms around out there, it can be difficult to decide which one will work best for your organization. As a user experience (UX) researcher and content lead at one of southwestern Ontario's leading open-source web development companies, I have perused a lot of requests for proposals (RFPs) and participated in many discovery meetings. Invariably, one of the biggest mistakes I see in RFPs comes from the clients being too focused on what they have, as opposed to what might be out there.
Oftentimes, if an organization is heavily invested in Microsoft solutions—which many are —there's an underlying feeling that all solutions should be built on Microsoft. After all, if they're a Microsoft shop then they clearly should create SharePoint solutions, right?
Well, not really. After all, there are many solutions that integrate seamlessly with Microsoft products and platforms that you may already be using, including open-source solutions. Whether you're looking to Active Directory for user authentication or gathering employee information, to SharePoint for document management, if there's an integration possible Drupal or WordPress has almost certainly done it.
By keeping your options open and not allowing tech dogma to limit choices before an RFP or bid process, then you open up the opportunity to explore a much wider—and often better—array of solutions from which to choose.
Another frequent mistake comes from choosing to not invest in user studies. Sure, you may have a solid understanding of your staff and their varied needs, but it's important to get input from a variety of end-users before you set your requirements. Whether it's through focus groups, internal surveys, UX exercises or one-on-one discussions, an investment in knowledge will pay off in a better-informed solution and, ultimately, less rework.
Finally—and this may sound crazy but hear me out—companies should be comfortable sharing their budgets. Many RFPs don't disclose budgets with the idea that they'll solicit a variety of bids, with vendors trying to offer more for less. Unfortunately, that usually ends up in companies having to sift through a bunch of submissions that are off the mark.
Instead, your time is better served outlining your needs and budget, then letting vendors make informed responses. This will save everyone's time and ensure that you're getting relevant bids. After all, what's the use of saving a few thousand dollars if the final product completely misses the mark and your staff are frustrated by the new solution: and less productive as a result?
Starting the selection
A good place to start is to make sure you have an understanding of the following:
Functionality. What are your organization's needs? Can the proposed solution support them? Your fundamental requirements should rule out the vast majority of options and narrow your search;
Cost of support. What's the total cost of ownership? Are you required to pay licensing fees?
Size of the development community. Is there a viable pool of developers or firms that can help you with your future needs or expansion? Are you locked into a vendor because there's no one else to support you? and;
Company culture. Does your vendor align with your corporate vision and goals? You're going to be spending a lot of time working together, so you want to make sure there's a match.
And for as much time as we suggest to research, it's equally as important to ensure that you give vendors adequate time to respond. You can rush the process and get canned or superficial responses. Or you can give enough time for vendors to put together thoughtful responses that actually meets your needs. An investment in time will return exponentially in the quality of responses you get back.
Doing the leg work up front pays off in the end. Whether it's user research or clearly outlining requirements and scope in an RFP, taking the time to do it right the first time makes a difference. If all parties are well-informed and clear at the beginning, that means they're going to be better aligned throughout the process. The more you know early on ensures that there no surprises during development: and those "surprises" usually cost time and/or money to rectify.
Be open, be thorough and be honest in your approach and you'll increase your opportunity to find a solution that actually meets your needs.
Jay Menard is UX research and content lead, Digital Echidna, (www.echidna.ca).