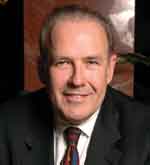 By John Tschohl
As a business owner or executive, what's the most important thing you look for when hiring an employee? Is it a resume that is replete with degrees and an impressive list of previous jobs or positions? All too often those are what employers are looking for.
I suggest it should be something else. Sure, you want employees who are intelligent but there is something more you should be looking for. In a nutshell, you should look for attitude over aptitude. Why? Because you can train people on the skills they need if they want to work for you but it's almost impossible to change people's attitudes.
Service leaders recognize the truth — and the importance — of that statement. Vernon Hill, the former CEO of Commerce Bank, Metro Bank London, and Republic Bank, summed it up this way: "If you don't smile during the first interview, there won't be a second interview." You would do well to put that principle in place at your company.
Customer contact employees must possess and practice a positive attitude that will make your customers feel welcome and that will induce them to continue to do business with you. Those qualities are also important when it comes to building a team of employees who work well together and, in the process, drive your business to greater heights.
Most of us have worked with employees who should never be allowed to have personal contact with customers because they lack the ability to be engaging and helpful. While they might be exceptionally intelligent, they don't have what it takes to form connections with other people. Often described as nerds, they would much rather spend eight hours a day punching numbers or staring at a computer screen than interacting with other humans.
Of course, you must have products and services of exceptional quality at great prices but, when you combine that with employees who have great attitudes, customers will continue to come knocking at your door. The combination of those three things is critical to the success of your business.
Look at the customer service leaders in your industry and follow their lead when hiring employees. Southwest Airlines, which has more than 66,000 employees, hires only one out of every 45 applicants. It focuses as much on qualities such as common sense and humour as it does on the skills employees need to do the job, which is ensuring that travellers have a safe trip that includes exceptional service. Southwest hires people to deliver unparalleled hospitality and, as a result, it has a passionate loyalty among the 130 million customers it serves every year.
When hiring employees, I highly recommend that you look for these attributes:
Smiles. A smile goes a long way in sending a message that you care and that you welcome the business customers bring to you. It is a visual warm welcome.
Friendliness. When a smile is combined with a helpful attitude and the use of a person's name, it makes people feel important. It also builds trust and encourages customers to be open to advice about your products and services—and to spend their money with you.
Communication skills. Look for employees who communicate well with you during the interview. Body language says a lot, so pay attention to it. Do they make eye contact as you talk, or are they hugging their arms and staring at the ground, sending a message that they're rather anywhere other than where they are at that moment? Eye contact is critical to good communication.
Personality. Some people just naturally connect with others. Those are the people who smile as they walk through the door — greeting coworkers and customers as they do so — and who, in the process, put smiles on the faces of those they encounter.
Enthusiasm. People who are excited about their lives, their work, and their relationships emanate an energy that is difficult to describe — but you'll recognize it when you see it.
John Tschohl is the founder and president of the Service Quality Institute — the global leader in customer service — with operations in more than 40 countries www.customer-service.com.