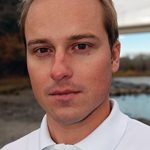 By Patrick Sojka
Canada has long been a global leader for loyalty programs and our own home grown industry played a major role in the development of the coalition loyalty model. The coalition loyalty program model is one that provides members with many ways of earning that program's currency and also gives them multiple avenues of redemption.
These coalition loyalty programs have helped shape consumer data collection since the early 1990s but a question must be asked: are they still relevant in 2023? With the advent of inexpensive back end loyalty systems, concerns over ownership of data and individualized marketing we do seem to be witnessing the end of coalition programs as we once knew them.
Coalition programs gained immense popularity early in the 1990s and in Canada this was driven by the launch of AIR MILES in 1992. At that time starting a loyalty program was an expensive endeavour unless you simply wanted to go with a buy 9 get your 10th free punch card type program. That's where AIR MILES and not long after Aeroplan changed the loyalty landscape in Canada and globally, forever. There isn't much data gained from punch cards so that made the coalition loyalty program format a great way to collect invaluable consumer data from all aspects of life.
They made it easy for retailers to become part of a large loyalty program with marketing prowess to make any marketing professor happy! It also created the process of collecting data on members that all the partners in the program could utilize. The growth in the programs was unprecedented — not only in consumer membership but in merchant partners. AIR MILES and Aeroplan dominated the loyalty space for the better of two decades. That domination is presumably what also led to their current market positions.
By the early 2010's it wasn't cheap to be a merchant partner in these programs, AIR MILES and Aimia (Aeroplan's parent company at the time) knew they could charge a premium for their data collection and ability to market to millions. That premium however caught up with them as new technology and software emerged that allowed companies to launch their own loyalty programs for much less than what it cost to be part of the big programs.
It is these new back end systems that have now played a part in changing our loyalty landscape as AIR MILES and others did thirty years ago. The coalition model of the 90s is broken largely in part due to the costs for being associated with them. There is no longer a need for companies to pay a third party like AIR MILES or Aeroplan to collect data for them and to provide marketing to a large number of consumers who may never use their services or products.
Small, medium and large enterprises can now do it on their own and it also alleviates any concerns over privacy and ownership of that data. These companies are now 100 percent in charge of the data and are not paying a third party who may be sharing that data with other merchants.
Another trend that has emerged over the past couple of decades is individualized or targeted marketing. Coalition loyalty programs actually helped develop targeted marketing as they grew from simply sending out the same bonus miles promotion to millions of members to only sending it out to members whose data showed they were more likely to use that offer.
Again, this was an advantage that coalition programs provided early on but as cheaper technology and software was developed it shifted. The evolution of the cheaper white label loyalty program technology has allowed merchants to collect data on their own customers and provide individualized offers to those customers. As any good marketer knows it costs a lot less to retain a customer than to acquire a new one and even though coalition programs can target customers, their partners were still paying to market to consumers who may never shop with them. Utilizing an in house loyalty program alleviates that problem as most members are previous customers and have a higher likelihood of returning.
It is for these reasons that I have stated in various articles and interviews over the past few years that we may be witnessing a slow death to the coalition loyalty program model.
Aeroplan is no longer a coalition program, they have gone back to their roots and are focusing on being a frequent flyer program first and foremost. AIR MILES is just a fraction of what they used to be and do seem to be lost in the fray. The one anomaly is the Scene+ program. It has been well known within loyalty circles that Cineplex wanted to build their old SCENE program into a coalition program for the better of a decade or more. And while it took some time they are making some in-roads after they relaunched the program in late 2021. However at this point they can be considered at most a mini-coalition program in the likes of More Rewards, PC Optimum and Canadian Tire's Triangle Rewards.
So does it make sense for small, medium or even large corporations to join a coalition program? For the most part, in my opinion, not any more. You'll get outliers where it may be working — Home Hardware joining Scene+, Imperial Oil dropping Esso Extra in favour of PC Optimum but most companies big and small — are having a go at it themselves. The initial investment to create a loyalty program and ongoing costs to maintain one are more affordable than they were in the 90s or 00s. With the ability to own your data, create your own targeted marketing campaigns and do it all at a fraction of the cost, it no longer seems that coalition programs are the relevant data collection machines they once were.
Patrick Sojka is the founder of rewardscanada.ca. They are a Canadian loyalty rewards resource who have been providing miles, points and credit card tips, tricks, bonuses and more since 2001.