One Man's First Person Account of a Journey in Business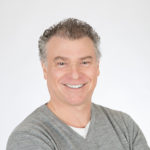 By Steven Page
When I was 9 years old, I sold soda pop that I stole from my parent's basement for 10 cents a can. I think the retail price was around 35 cents but since I had no cost of goods, it was straight profit.
When I was 16, having just gotten my driver's license, I needed to figure out how to start making money in the summer months, so I decided to start my own courier company "Page Boy Courier Service." It was pretty straight-forward: I bought a beeper and called all of my father's friends, who were professionals, and asked them if they would use me to do their deliveries. Back in the early '80s, email was non-existent, and the facsimile (fax) was in the making but not yet a "thing". Letters, contracts, agreements, and almost anything else with an urgency to be delivered, was done so by courier. Page Boy Courier ran successfully for three summers, earning me a lot more money than many of my friends who had "real jobs."
At 19 years old, I started selling garbage bags, paper towels and toilet paper in bulk, door-to-door. I had been so successful at sales, that the owner of the company asked me to be his partner, and together, we set-up a national franchise program to enlist and train university students to run their own summer businesses selling home supplies door-do-door under our banner name "Student Supplies."
My partner and I started running seminars at universities in Toronto and Montreal in an attempt to recruit students, and in our first year we sold 10 franchises to students in Toronto and Montreal. We negotiated a deal with a major bank to provide our franchisees with Student Venture Capital Loans which would not only fund our franchise fee but would also fund the student's opening inventory. Students were trained and given order pads and branded T-shirts and sent off to sell to homes in their respective territories. Our most successful students were earning over $10,000 each summer, which was huge money at that time. Student Supplies continued to grow over the years and built up a data base of tens-of-thousands of happy customers who liked to buy in bulk while supporting students.
After graduating university, my partner and I decided to set up a year-round home supplies company that would service all the customers we had accumulated through our student franchise network over the previous years. From the onset, my days were spent running our warehouse and distribution center, and in the evenings, I called customers to solicit orders. We worked hard, and only four years later we sold the company to a major competitor who continues to operate the business to this day.
When I was 25 years old, someone tried to recruit me to join a multi-level marketing company selling water filters. Water filters were clearly a hot commodity. Rather than join that company, I decided to start my own multi-level marketing company called "Clearbrook," which also sold water filters that were manufactured in Birmingham, Alabama. The business exploded out of the gate, and we sold over $1million worth of water filters in our first 30 days in business! I thought I had made it big-time, however, little did I know that margins and commission structures of MLMs were things I really didn't understand. Instead of making millions, we were living on cash flow and barely breaking even. The realization that I had not hit it big was certainly deflating, but I managed to pick myself up and reflect back on what I had learned in the process.
In 1994, noticing the very healthy vitamin industry, I pivoted and started looking for successful US vitamin companies that I could bring to Canada. I connected with a company called Body Wise International in Carlsbad, California. Within a few months, I had a joint-venture partnership in place with Body Wise USA to open and run Body Wise Canada. Body Wise Canada quickly became one of Canada's preeminent brands of high-quality, innovative products for good health, athletic performance, and weight loss.
In keeping with the vitamin theme, in 2000, I had a vision to open a very hip chain of retail stores that would not only sell a huge selection of reputable and professional vitamin brands but one that would also provide professional guidance and individual recommendations to customers by way of in-store, natural health care professionals. I sold my stake in Body Wise and founded "elements" — a "before-its-time" concept in the natural supplements world, earning accolades by industry professionals, as well as a design award for our retail store concept. Three retail locations were quickly erected in high-traffic areas in Toronto. The "secret sauce" was that each store was anchored by an in-store natural health clinic where customers could discuss their unique health needs with our naturopaths, who could then make recommendations of products that were sold in the store — a one-stop shop and first of its kind. With a private equity firm already committed to backing us, elements was primed and ready to expand to 85 locations across Canada exactly when the .com explosion hit the world. Suddenly my super-cool chain of bricks and mortar stores was considered an antiquated concept as money started pouring into the .com space.
I then considered the successes and challenges that I had experienced along my journey and decided to go back and focus on what I knew best: Bringing successful American direct-to-consumer brands into Canada including Suzanne Somers, Channoine Cosmetics & Shark Tank inventor Kevin Harrington to name a few.
In 2010, a contact, who works in the call center business, asked if I would be willing to help a client who was having trouble shipping products to Canadians. This posed a conundrum: I had the expertise and infrastructure to easily assist this company with Canadian shipping, however, I only offered shipping and fulfillment to brands that I held an equity stake in, and whose Canadian sales I profited from. Now I was being asked to accept a fee for service. After mulling it over, I realized that I could leverage my existing distribution overhead to take this company on as a fee for services client, rather than taking an equity stake. I took on the client and set up a turnkey service for them where my company would take care of everything related to importing their product, regulatory approval, fulfillment and shipping, leaving the client to focus on what they knew how to do best — sell.
The client's business exploded in Canada and I realized that I had a lucrative business model sitting in my lap. I could be a service provider and, at the same time, I could amortize my existing overheads related to the products and brands in which I had equity. This was a pivotal moment for me. I realized there was a huge opportunity to set up a Third-Party Logistics (3PL) company to provide turnkey services to American companies wishing to expand into Canada. This was the birth of the Stalco brand and the origins of my 3PL business. In essence, I successfully took a distribution platform that I had in place since 1994 and leveraged it to build out a service-based company that offers comprehensive 3PL services in Canada.
Stalco quickly grew from fulfilling and shipping hundreds of orders per day to fulfilling and shipping tens of thousands of orders per day.
For example, Utah-based Xyngular Corp., which produces and markets the CORE4 products which are part of a proven and healthy weight-loss system, knew that historically, Canada had been a very successful international market for US-based direct selling companies. In fact, because of Canada's close proximity to the US and its very similar demographics, the company's distributor base was rapidly recruiting leaders from Canada and quickly realized that shipping from the US to Canada was not a sustainable long-term solution to service our Canadian Distributors or their customers.
There were a lot of things to consider when establishing distribution in Canada. Xyngular loved that Stalco is a "one stop shop". Stalco specializes in the health and beauty industry and manages all of our Health Canada regulatory requirements and ongoing protocols. In addition, Stalco manages all of the logistics of importing and transporting inventory to its distribution center, as well as providing standard third party fulfillment and distribution services. As a client of Stalco, Xyngular was also able to leverage Stalco's low cost and creative shipping solutions.
With Stalco's support, Xyngular was able to quickly automate the processes between its order management system and warehouse management system (WMS), allowing the company to seamlessly push order information to Stalco and receive package-tracking information back from them. Xyngular also has online access to Stalco's WMS for complete real-time visibility of inventory levels, and other useful reports, to monitor and manage its business and ensure adequate inventory levels at all times. Stalco managed and facilitated the cross-border movement and regulatory/compliant receiving of inventory from Xyngular's suppliers into Canada.
Stalco operates and processes orders seven days per week, which has served Xyngular well in achieving an overall average of 2-5 day delivery throughout Canada. To facilitate the quickest order processing turnaround times, Stalco works closely with the company on forecasting and pre-kitting inventory as required. Stalco also serves as its Canadian returns processing center managing the receiving, reporting, and restocking of eligible inventory.
In 2016, Stalco, spurred by demand from its clients (who wanted to service all of their North American customers from one warehouse, rather than having one in Canada and one in the USA) launched shipping services to the US, knowing that to succeed in the US market Stalco had to be able to offer competitive shipping rates and delivery times to customers. With this in mind, we built out a solid platform to ship to the US, which today has grown to exceed 50,000 orders per week.
As I continued to look for ways to expand our offering, we launched a white-label on-demand inventory platform. We formulated and stocked 28 different health & beauty products that eCommerce marketers could purchase on-demand under their own custom brands. This platform took-off and continues to be a significant and unique differentiator for Stalco. We label and ship over 40,000 health & beauty products per week through this platform.
In 2018, with trade tensions escalating enormously between China and the USA, we recognized an opportunity to further leverage our US shipping platform to assist companies in eliminating their duty costs. By leveraging something known as "Section 321 Customs Clearance," companies are able to ship orders of less than $800 in value directly to their US customers from outside of the US, without incurring any duty or sales taxes, and without sacrificing shipping times or rates. Our American clients jumped all over this concept and it took off right out of the gates. Our duty elimination platform continues to be a major driver of business growth. We work with a wide array of clients from multi-billion-dollar corporations to smaller, owner-operator Shopify shops.
Any fulfillment company that wants to play in the B2C fulfillment space must support eCommerce from all sectors of today's world. For fulfillment companies, that means marketing themselves in a way that underscores the most important services they offer to their eCommerce clients, such as same-day order processing, fast delivery times and inexpensive/competitive shipping rates.
Stalco is a leader in the space with a broad service offering that includes fulfillment throughout Canada, the US and globally. Our service offering is robust and as a one-stop-shop includes everything an eCommerce company may need to manage the logistics of shipping their products from the manufacturing source right through to the end consumer. Stalco achieves this by going the extra mile with clients and getting actively involved with the inbound logistics of picking up a client's inventory from anywhere in the world and ensuring it arrives at our facility where it will be received, stored and ready for day-to-day eCommerce fulfillment.
Fulfillment represents a critical component in the success of any direct selling company. A company can have the best product, packaging and marketing in the world, but if their fulfillment is weak, the result, no matter how great the product, will be a bad customer experience. By outsourcing fulfillment, a direct selling company can concentrate on all critical items, such as product quality, packaging, customer acquisition, retention, pricing etc., while allowing an experienced fulfillment company to ensure that their customers get their orders in a fast and hassle-free manner. In addition, outsourcing fulfillment will almost always give a direct selling company access to better shipping rates and processing times than would otherwise be achieved on their own.
Technology has played a very important role in Stalco's success in the eCommerce fulfillment space. Stalco has leveraged technology to make it easy for an eCommerce company to integrate its shopping cart platform into its warehouse management software, so that orders can be automatically transmitted (in real time) and tracking codes passed back to the eCommerce store. In addition, Stalco has leveraged technology to build-out custom software applications that make it easy for eCommerce stores to manage customer returns, which can represent anywhere from 5-10 percent of total eCommerce order volume. The ability to rapidly collect and process customer returns is a critical component for eCommerce companies to keep their customers happy and to avoid credit card chargebacks and negative reviews.
In the last quarter of 2019, I started to consider expansion opportunities for Stalco and began to think seriously about the possibility of strategic acquisitions. To this end, I met with a number of companies, one of them being Canada Cartage. During our first in-person meeting, Canada Cartage was adamant that their fulfillment divisions were an integral part of their expansion plans and they would not consider selling them. However, a few weeks after that meeting, I received a call from them asking if I was interested in selling Stalco. I made it clear to them that I had no interest in retiring but that I was open to hearing with they had to say. Canada Cartage came back with a very appealing offer that was based on them acquiring 100 percent of Stalco at an attractive price but leaving Stalco completely untouched to operate as an independent company, with me as CEO and the rest of my management team in their current key positions. On December 31st, 2020 the sale closed and we rang in the new year with lots of excitement and optimism for the future.
Today, Stalco employs more than 120 people and ships millions of packages across Canada, the USA and globally. In the fulfillment business, it is important to scope the opportunities and then pounce on them.
Looking back, the lessons I learned as a young boy selling soda pop in a basement stayed with me all my life. And I'm glad they did.
Steven Page was born and raised in Toronto, Ontario. He is a serial entrepreneur with 28 years experience in successful entrepreneurial ventures, 20 years specifically in the Natural Products/Nutraceutical industry. Page's real entrepreneurial career started when he was in University when he co-founded a national franchise opportunity for university students called Student Supplies which was subsequently acquired and continues to operate today.