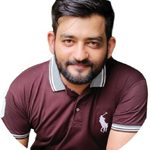 By Azeem Adam
The internet has conditioned customers to demand instant gratification, and that's only set to continue. In 2023, customers will expect a response time of just hours. No more sending an email and waiting days for a reply. If your digital marketing agency is going to be able to reach these expectations, you need new strategies in place.
You may have come across the word digital marketing and have wondered what it really means. Digital marketing is the process of promoting brands, products, or services using digital technologies such as the internet, social media, and mobile devices (among others).
In recent years, this increasingly popular method of advertising has become an important part of any company's marketing plan, whether they are large or small, local or international. Below are eight trends you should watch in the world of digital marketing in 2023…
1. Digital Marketing Agency will be Key
There are a number of trends that will affect digital marketing in the coming years, and most of them revolve around digital marketing agencies.
Over time, small businesses have lost their foothold over larger ones, as small shops can't compete with big brands. As more and more brands establish digital marketing agencies, it's safe to say that these companies will become a vital resource for companies large and small.
In fact, some digital marketing agencies are already doing just that. For example, DigitasLBi has established partnerships with both small and large brands alike — including Ford Motor Company and Lululemon Athletica — to create digital strategies tailored to each company's specific needs.
In other words, digital marketing agencies may very well be on track to becoming an essential part of every brand's toolkit — no matter how big or small they may be.
This trend is sure to only grow in popularity. Digital media is rapidly growing, which means digital marketing is going to grow along with it. Since 2015, Google searches for digital marketing have increased by nearly 90 percent — and that growth isn't expected to slow down anytime soon.
2. Performance Marketing will Rise
In 2019, digital marketing will continue its evolution away from engagement and toward performance-based pay. As platforms such as Facebook, Google, Twitter, and Pinterest become less effective at driving conversions, businesses will increasingly look for alternative platforms that can drive revenue.
And many brands are already turning to performance marketing networks (PMNs) like MediaMath and The Trade Desk—PMNs that buy media on behalf of clients, aiming for outcomes rather than merely impressions. While PMNs still account for a small percentage of overall digital ad spend, their share is growing quickly. By 2020, eMarketer predicts it will be nearly 10 percent.
This growth will no doubt accelerate in the coming years as more digital marketers adopt PMNs' data-driven approach to buying ads.
And if you think about it, there's little reason why digital marketing should be any different from other forms of advertising: Why shouldn't advertisers want results? After all, we don't accept clicks or impressions when we advertise our physical products; why should digital advertising be any different?
3. Real-Time Messaging Platforms will Become Data Hubs
Customers want their messages, concerns, and questions addressed as soon as they arrive. That's why real-time messaging platforms are growing in popularity and becoming increasingly important tools for digital marketers.
As these platforms mature, they'll offer more features that allow brands to capitalize on customer data. The best of these will be able to act as personalized data hubs for digital marketing initiatives.
For example, imagine a platform like Facebook Messenger or WhatsApp being able to store a customer's personal information — name, address, contact info — and then use it to automatically populate fields in forms and landing pages when customers communicate with your brand.
This would make digital marketing campaigns much easier for you to manage and would also help you build stronger relationships with customers.
It won't happen overnight, but as digital marketers become savvier about how to use real-time messaging platforms effectively, we can expect more brands to turn them into valuable data resources.
4. Marketers have to Start Integrating Chatbots into their Strategies
In 2019, marketers will begin investing more in chatbots and AI-based digital assistants, says Sean Blanchfield, CEO of the Mad digital marketing agency. This is going to be a game-changer for small businesses that are willing to invest their time and money into creating a personalized experience for each customer.
We're already seeing some agencies make huge strides with these technologies.
For example, one digital marketing agency created an entire chatbot dedicated to helping people find their perfect pair of jeans. The bot asks customers questions about what they like and dislikes about other pairs they own or have tried on before, as well as their personal style preferences. The bot then sends them a curated list of options based on those answers.
A similar strategy can work for any business selling clothing or accessories — and it doesn't even have to be an eCommerce store!
5. There will be More Creativity on Display
By 2022, more than half of all business interactions will take place through digital channels. Naturally, these interactions — and any accompanying marketing campaigns — will be loaded with creativity.
In order to stand out online brands will need to showcase a bit of personality while they're marketing their products and services. This means that digital marketing agencies will have to think outside of traditional advertising methods. Rather than using billboards or TV commercials.
For example, digital marketers might use video-based platforms like Facebook Live or Snapchat to reach new audiences, instead of focusing on print media, such as magazines and newspapers.
Businesses may focus on creating content that people can easily share across social media. The bottom line: If you want your brand to stick out in 2023, you'll need to get creative.
6. Influencer Marketing will Grow to $16.4 Billion by 2023
Marketers know that social media marketing is changing, and soon so will digital marketing. More than $16 billion will be spent on influencer-marketing programs by 2023.
As social networks are adapting their algorithms to surface sponsored content more prominently. This is a natural result of digital marketers shifting their focus from pure engagement to conversion-centric strategies.
Once users' organic reach has fallen below a certain threshold, they need to pay for their brand exposure. Influencers with large followings will become digital marketing agencies themselves, making money off endorsements and affiliate links.
The most successful digital marketers will be those who can create trust between customers and brands through transparency and authenticity.
For example, if an Instagram star writes about how much she loves her yoga mat. Followers might click through to buy it online — and maybe even use an affiliate link to do so.
In order to achieve these results, digital marketers must develop a deep understanding of their target audience and then design campaigns that resonate with them. As consumers continue to demand transparency across all channels, digital marketers will respond accordingly.
7. Customers want Instant Gratification
The internet has conditioned customers to demand instant gratification, and that's only set to continue. In 2023, customers will expect a response time of just hours. No more sending an email and waiting days for a reply. If your digital marketing agency is not going to be able to reach these expectations, you need new strategies in place.
A proactive approach instead of a reactive one might be exactly what your customers are looking for.
Instead of having to contact your digital marketing agency whenever they have a problem with their campaign, try thinking about ways you can solve their problems before they even arise. That way, when something does go wrong with their campaign, they won't feel like they have to go through hoops just to get help.
Customers want instant gratification, and it doesn't matter if it comes from shopping online or receiving customer service over social media channels — they expect immediate responses on all fronts. So, if you want to stay ahead of your competition make sure your digital marketing agency is ready to deliver as soon as possible.
8. The Power of Big Data Continue to Grow
Our dependence on big data is as inescapable as it is transformative. That's why businesses will continue to get savvier about collecting and analyzing information, by integrating it into their digital marketing campaigns and relying on it for decision-making purposes.
This won't change even with looming regulations that could impact how businesses use data. So those playing catch-up may want to consider taking matters into their own hands by launching a digital marketing agency today.
An experienced digital marketing agency can help business owners develop strategies that leverage current technologies and best practices. For example, one of our clients recently worked with us to launch an innovative new ad campaign designed around Google AdWords and Display Networks ads (Facebook included).
The end result was better performance across all channels  —  and measurable results from digital marketing efforts. It also helped our client generate more leads than ever before. If you're interested in learning more about digital marketing trends or are thinking about starting your own digital marketing agency, contact us today to learn more!
Azeem Adam is a professional Content writer & Content Marketer. He is an author and blogger with experience in encountering composing on various topics including Digital marketing but not limited to Marketing Azeem can write about Business, Education, Home, Décor, Technology, Food, Health, Lifestyle, Services, Beauty, etc.