The Executive Forum at the Ontario Bar Association Conference Centre, 20 Toronto Street, Toronto.
2019 Corporate Reputation Symposium
June 27, 2019 | Toronto, ON
A One-Day Forum  Advice, Insights & Data
AGENDA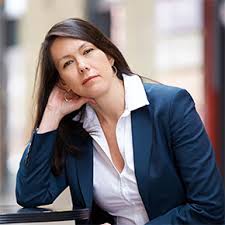 Why CEOs Need to Show Up + Speak Up For the Good of Company and Country
Lead Keynote: Cheryl Kim
Canada needs leadership from the business community, yet most of us can't name a single CEO. While Canadians debate carbon taxes, trade agreements, and immigration, our CEOs are overwhelmingly silent, hiding behind trade and business organizations that put out perfunctory press releases. Cheryl started her career as an investing reporter, interviewing CEOs and CFOs about their company performance, mergers, corporate governance, and covering the world of natural gas and power trading. Moved into the world of public relations, advising the C-Suite on how to protect their reputations during crises, raise their personal and company profiles, and preparing them for the inevitable media interview that would happen on the worst day of their career.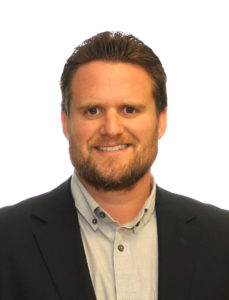 Session Title TBA
Matt Earle, Founder & CEO, Reputation.ca
Matt Earle is an entrepreneur and the founder and president of Reputation.ca, Canada's leading online management reputation company. Matt is an expert in the area of search engine optimization and reputation management, with over 15 years of experience in the field. In addition to overseeing Reputation.ca and its growth, Matt makes regular national television and radio appearances as an expert on online reputation management and cyber-investigation.
Matt is also the co-founder of BermudaScholarships.com, a website which provides both scholarship providers and students a portal to research and apply and grant student scholarships in Bermuda.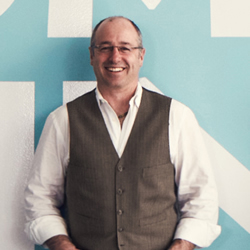 The Next Way To Win
Mike Robitaille, President & Founder, Isaac Reputation Group
The traditional business playbook is seductively simple: make a product, sell it, collect money for it, and spend as little as possible in the process. The game was straightforward, companies held all the cards and the general public was happily oblivious. With that playbook becoming less and less effective, business leaders find themselves in limbo. No way back to the comfort of the past and no clear playbook for the future. In this presentation, we'll show how companies and leaders can shift from superficial selling to substantial corporate SuperCitizenry, earning an enduring source of competitive advantage as a result.  Click on Mike's image for more insights.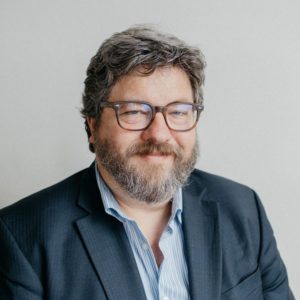 Inside the Lessons of the 2019 Reputation Study*
Dave Scholz, Executive Vice President, Leger
Leger has tracked corporate reputation in Canada for more than 20 years. Over that time we have seen companies succeed and others fail to grow and maintain their reputation. Dave Scholz, Executive Vice President at Leger, will discuss the importance of relationships and their impact on corporate reputation using examples from Maple Leaf Foods, Tim Hortons, Heinz, Boeing and more.
Dave Scholz is a partner and executive vice president at Leger. He specializes in reputation research and all aspects of communications.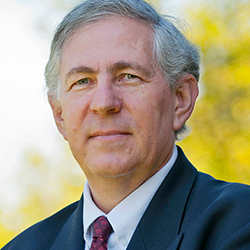 What You Need to Know From 2019 Gustavson Brand Trust Index*.
Saul Klein Dean, the Gustavson School of Business, University of Victoria. We measured opinions of over 7200 Canadian consumers on 313 national brands, across 26 different product categories. Consumers have different expectations of brands depending on what they sell – consumers place more value on relationship trust with service-based brands. In contrast, consumers place more value on functional trust with product-based brands. While trust in key institutions has eroded significantly over the past few years, the average brand trust score for all brands surveyed in the 2019 trust index has gone up compared to last year. Find out full details at Mr. Klein's presentation.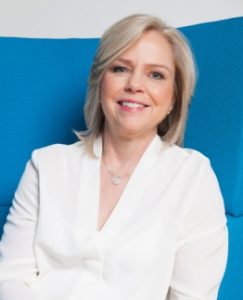 Digital Reputation Management: Bringing accountability to the home service industry
Nancy Peterson, Founder & CEO, HomeStars.
While on maternity leave, Nancy Peterson embarked on a major home renovation project and found it difficult to find reputable contractors. From that experience was born an idea–take word-of-mouth online and enable consumers to share their home improvement experiences online. In 2005, she left a senior position at Kraft to start her own company. Launched in 2006, HomeStars is Canada's leading online marketplace connecting homeowners and home service professionals. It has raised the bar on accountability, integrity and transparency in the home improvement industry. HomeStars has been on both the Chatelaine W100 list and the PROFIT 500 list of Canada's fastest growing companies. In February of 2016, the company was acquired by HomeAdvisor, an IAC company and the operator of the largest home services marketplaces across the globe. HomeStars is now a member of the ANGI Homeservices group of companies.
(Watch for Additional Speaker Announcements)
WANT TO SPEED YOUR REGISTRATION? FAST SIGN UP…Complete the Form Below to Register
(or click the button above to send complete details)
For details about the Symposium, Speaking Opportunities, Sponsorship & Advertising in Reputation Magazine please contact Mark Henry, Group Publisher, at mark@dmn.ca  or call 905-201-6600 x 223
Produced by the publishers of DM Magazine, Payments Business, Canadian Treasurer, Foundation Executive, Contact Management and Canadian Equipment Finance.