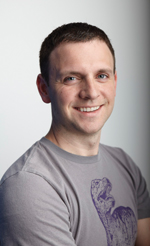 By Paul Chambers
Subscription-based businesses are some of the fastest growing companies today, and for good reason. With ongoing, regular reminders of business value and the customized experience that the subscription economy has become famous for, it's no wonder that everyone from independent businesses to multi-billion dollar retailers have begun to offer some type of ongoing subscription-based offering.
The Subscription Trade Association (SUBTA) recently released our 2019 State of the Subscription Commerce Economy Annual Report and the information is an eye-opening look at the shifting demands of consumers and how smart retailers are responding to them.
Two subscription-based services most consumers are aware of are digital subscriptions — which includes streaming services such as Netflix and Disney+ — and subscription boxes, both of which have become quite popular over the last several years.
And while most of these services are U.S.-based, many of these subscription retailers across the board are starting to see their potential for growth by expanding in Canada, which is typically the first point of expansion outside of the U.S. Subscription boxes such as YogaClub for activewear, Adore Me for lingerie and BarBella Box for fitness apparel have all begun expanding shipments into Canada, and we expect this trend to continue into 2020.
Clothing retailers branching out
Subscription boxes are still a large segment of the subscription economy. Boxes focused on personal grooming are the most popular, with more than 200 million site visits each year.
But as this industry grows and enters a new phase of consumer acceptance, our team at SUBTA has begun to track some noticeable shifts in how the subscription economy serves consumers on a regular basis.
Pet-focused subscription boxes have seen the most market growth in the past year with a 15% increase in site visits since 2018. However, clothing rental subscription is one of the fastest-growing segments of the subscription economy. It has seen 11% market growth in the past year: and this is where we believe we will see the most growth in the coming years.
Rent The Runway pioneered the market with demand for renting high-end dresses for one-time special occasions, which made sense to consumers. Why spend thousands of dollars on a dress, or settle for a less expensive dress that fits your budget, when you can rent a designer dress of a much higher quality (and cost) than you'd be willing to spend for one event?
But this concept has started to branch out beyond the fancy evening out. Consumers have started to look at their everyday wardrobes the same way. Fashion- and eco-conscious shoppers are beginning to see that consistently purchasing items to keep up with trends can often equate to a waste of money and materials, particularly when these items end up in either donation centres or landfills just a season or two later. Clothing rental subscriptions allow consumers to consistently try new styles with less risk.
As a result, we're starting to see that more well-known clothing retailers are also starting to see the benefits of this model for their markets as well. We found in our study that by 2023, 75% of organizations selling direct-to-consumer (D2C) will offer subscription services. We're already starting to see this happening with several well-known retailers like Banana Republic and Ann Taylor Loft offering clothing rental subscription services.
And why wouldn't they? As subscription services continue to build consumer confidence and longer-term engagement with brands, retailers offering clothing rental subscriptions are able to create deeper relationships with customers that are no longer transactional.
As a result, we expect the clothing rental trend to continue to grow as we enter this new decade. These brands start to learn each customer's style much better than in a traditional retail environment, thereby building a more personalized, stronger connection as well as better feedback for their offerings to better meet customer demand.
The subscription model also allows retailers to strengthen relationships for off times when they can't get customers into a brick-and-mortar store location, or when they might not have a location near them.
New participants
In addition, this market growth has spurred new industries to support the subscription economy. CaaStle, one of Fast Company's Most Innovative Companies, was built from the successful everyday clothing rental company Gwynnie Bee and provides a technology solution for other clothing rental companies to build and grow their businesses. This approach has helped bring a crucial element — technology and a digital presence — to clothing rental subscriptions to help encourage greater public acceptance of the clothing rental subscription model.
With all these elements finally coming together — and greater consumer demand for a customized, personal approach to every aspect of their daily lives —we anticipate that 2020 will be an exciting year for the subscription economy. One where both new and established brands will create transformational business models to carry them into this new phase of retail.
Paul Chambers is CEO and co-founder, Subscription Trade Association (SUBTA).