Maple Diversity Communications announces key leadership appointments
MISSISSAUGA, ON–Leading multicultural marketing agency, Maple Diversity Communications Inc., recently announced the appointment of four key roles to its senior leadership team.
The new hires that have joined the Maple Diversity team are as follows: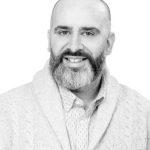 Gabe Mederos has joined the agency as the new Chief Operating Officer. With more than 20 years of industry experience, Mederos has held leadership positions in organizations including Nestlé Purina PetCare, TELUS and Scotiabank. Mederos is also a digital and social media marketing instructor at George Brown College and Humber College.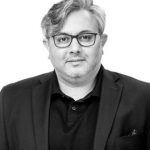 Solomon Wheeler is Maple Diversity's new Senior Vice President, responsible for multicultural brand strategy and planning. Wheeler brings more than 20 years of marketing and advertising industry experience to the role and has worked in top international agencies including Leo Burnett, Havas Worldwide/Euro RSCG and Cheil Communications. He has also headed up the marketing departments of Vistara-TATA Singapore Airlines, SpiceJet, and Lava Mobile.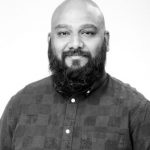 Olav D'souza has been appointed the agency's new Creative Director. D'souza has over a decade of copywriting and creative strategy experience, having started his career as a junior copywriter at Wunderman. He has since lead creative teams internationally at leading agencies including FCB Interface and Hakuhodo Percept.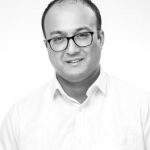 Deb Bhattacharjee takes on the role of Account Supervisor at Maple Diversity. Bhattacharjee has over 12 years of client services and campaign management experience at various top agencies like DDB and Mullen Lowe Lintas India. He has also held leadership positions at Walt Disney Star India and ABP specializing in integrated marketing and content strategy.
These appointments help address the continually evolving needs of Maple Diversity's clients as we continue to see continued growth in the multicultural market in Canada. "For the past 12 years, our mandate at Maple Diversity has remained unchanged. We strive to help our clients exceed their goals in the growing multicultural markets in Canada," said Niraj Sinha, CEO of Maple Diversity. "These recent hires better position us to provide strategy and support to our clients, while finding even more ways to authentically and effectively reach the growing multicultural community in Canada."
About Maple Diversity Communications Inc.
Maple Diversity Communications is a full-service multicultural advertising agency. Since December 2010, the Company has helped various Canadian corporations from industries such as automotive, financial, retail, food, telecom, CPG, education, and others to reach growing multicultural consumers in Canada. Maple Diversity has been recognized as one of fastest-growing companies in Canada in 2017, 2018 and 2020 by Maclean's and Canadian Business. Maple Diversity is also the first Canadian multicultural agency to extend its operations in the USA.