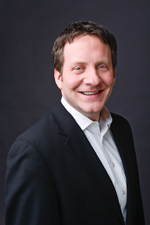 By James Gagliardi
With the surge in popularity of online retail and availability of Internet access across the globe, the eCommerce industry has grown exponentially. As the digital world continues to change at a rapid pace, sellers are working hard to keep up with increasingly complex shopper needs and expectations.
ECommerce is allowing businesses to capitalize on this global economic opportunity. But in order to be successful, they must take into consideration the steps needed to personalize the online experience in order to fit local market nuances and shopper preferences.
Ditching the accent
To successfully go global, businesses must also go local by providing familiar experiences that meet the expectations of customers, no matter their location. By offering consumers the option of local currencies and languages, and by providing payment methods (more later on this) they are comfortable with, retailers signal their brands have the broad cultural understanding necessary for seamless and successful eCommerce transactions in those locales.
Additionally, these localized experiences help keep potential customers engaged and satisfied. Not just through the initial buying experience, but for the entire customer relationship.
I often refer to offering localized language and shopping experiences as "eCommerce without an accent." It's much more than simply translating your web site to the local language. Idioms usually don't directly translate between languages, and dialects can even vary from region to region in the same country.
Native experts are key to giving shoppers the localized messaging they prefer. The more complex the content, the more important it is to have someone knowledgeable on the region. In China, for example, localized language and shopping experiences are essential in gaining the trust of Chinese shoppers.
Using trusted payment methods
As consumers shop online, they are constantly evaluating their level of trust in the merchants. One of the ways brands can help instill confidence is to offer the local payment methods that consumers know and trust.
Each region has different preferred payment methods that change over time, so staying current on preferred methods is key to converting customers. For example, eWallets are predicted to become the preferred payment method in the U.S. in the next few years. On the other hand, German consumers often prefer to pay by direct debit from local banks.
If the eCommerce channel is not set up to accept desired payment methods, brands can expect higher instances of cart abandonment. In Spain, 41% of shoppers say they would abandon their cart if they were charged for using their preferred payment method1.
Currency is more than just the symbol ($) and the three-letter code (CAD). When showing currency options on a product or checkout page, it is important to include the preferred local currency in the correct format, even if that means including more than one currency.
For example, there are a large number of Canadian expats that live in the U.S. So, for a Canadian company selling a product in the U.S., whether it be a clothing apparel company or a consumer electronics manufacturer, it can be beneficial to include both USD and CAD prices.
North American divide
North America accounts for over half a billion people across Canada, the United States and Mexico. This represents a huge geographical area with diverse socio-economic factors that influence different levels of technology and eCommerce adoption from province to province, state to state and country to country. Online retailers therefore need to know how to properly tailor services to specific audiences to provide the best experience.
In Canada, cross-border online shopping is so popular some estimates show approximately 50% of online purchases are from foreign retail sites2. However, alternative survey data indicates over 60% of Canadians prefer .ca web sites because of a strong sense of national pride and a desire to support Canadian retailers3.
Merchants selling to Canadian consumers need to understand cultural differences. For example, it is vital for eCommerce businesses to provide both English and French languages in order to offer a fully localized experience for shoppers.
Interestingly, fewer than half of Canada's businesses have a web site, which presents an opportunity for brands interested in entering this market. In 2018, Canada's mobile penetration was expected to be 83% and it was projected that mobile eCommerce transactions account for approximately 30% of retail eCommerce and 2.6% of total retail sales4. With the right mobile commerce technology, businesses can deliver a superior mobile experience and differentiate their brands from the competition.
Canada also has been one of the countries at the forefront of the consumer privacy and data protection with the Personal Information Protection and Electronic Documents Act (PIPEDA). Canada is more aligned with European countries on issues like data privacy than with the U.S. If any merchant neglects a PIPEDA requirement in place they are liable to pay fines of up CAD$100,000. Consequently, U.S.-based brands hoping to expand into Canada need to understand the emphasis on privacy, while focusing on building confidence, partnering with trusted suppliers and highlighting data information policies.
As technological advances make borders disappear for online retailers, knowing individual markets' laws, preferences and expectations will be critical for global expansion without facing delays, litigation or pushback from local governments. Most importantly, knowing how to speak the local language and preferences will win customers' business.
James Gagliardi is chief product officer at Digital River (www.digitalriver.com), a leading provider of global eCommerce and payment solutions.
1 Jade O'Donoghue, "How-to guide: cracking Spanish ecommerce in three steps" Retail Week, report, May 15, 2018.
2 eMarketer, "Ecommerce in Canada 2018: eMarketer's Latest Forecast, with a Focus on Grocery," report, January 25, 2018.
3 Canadian Internet Registration Authority, "2019 Canada's Internet Factbook".
4 "Ecommerce in Canada 2018", Ibid.